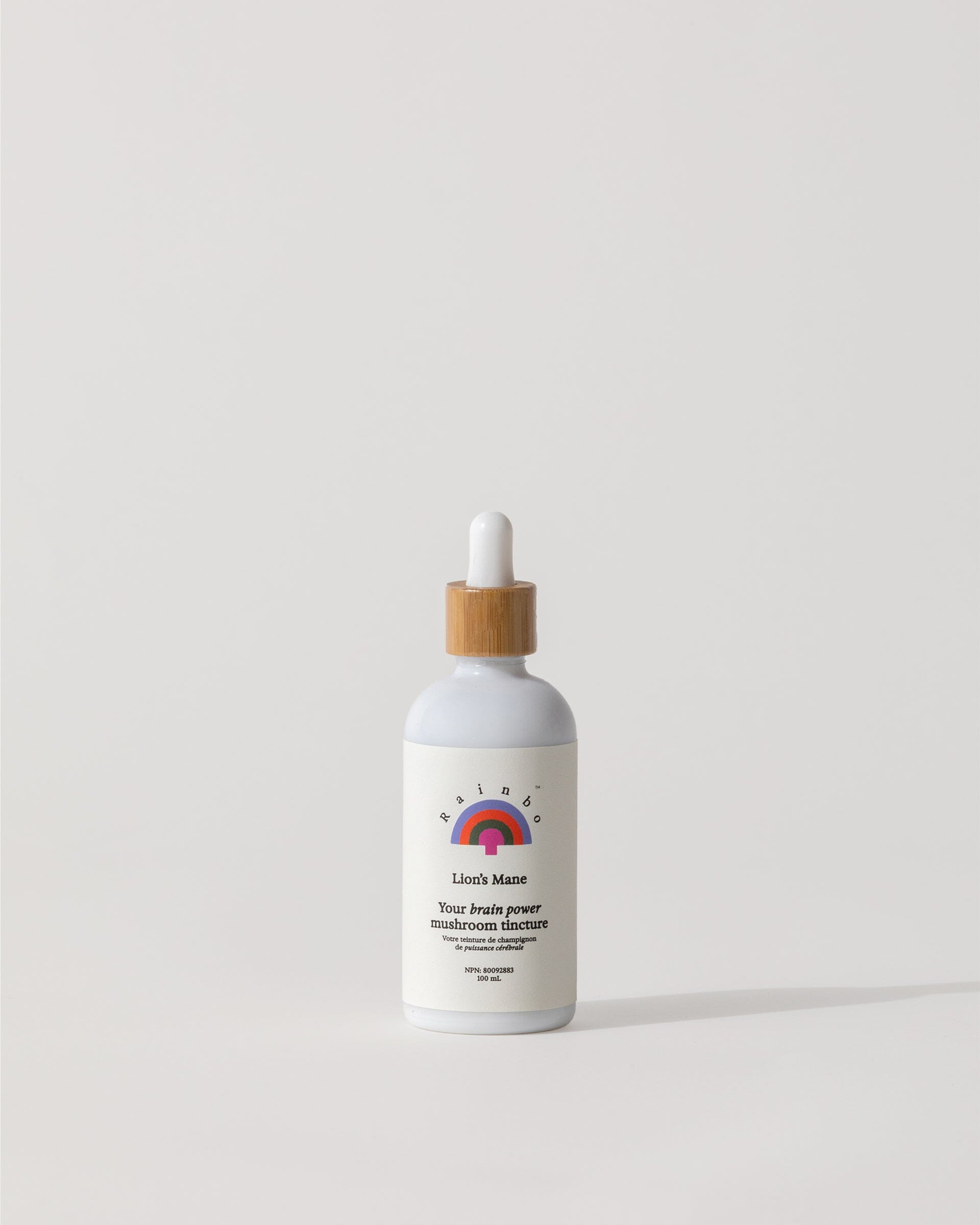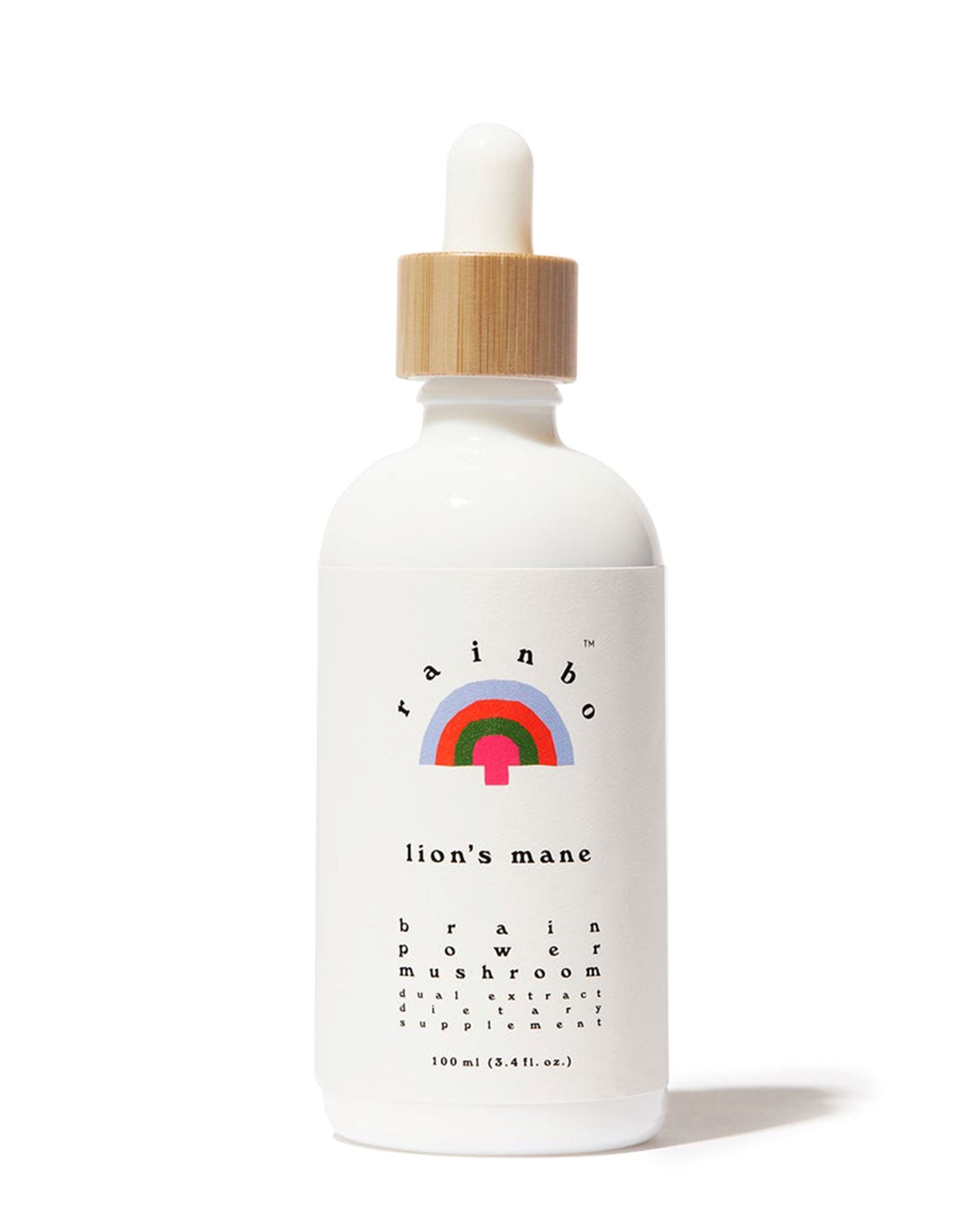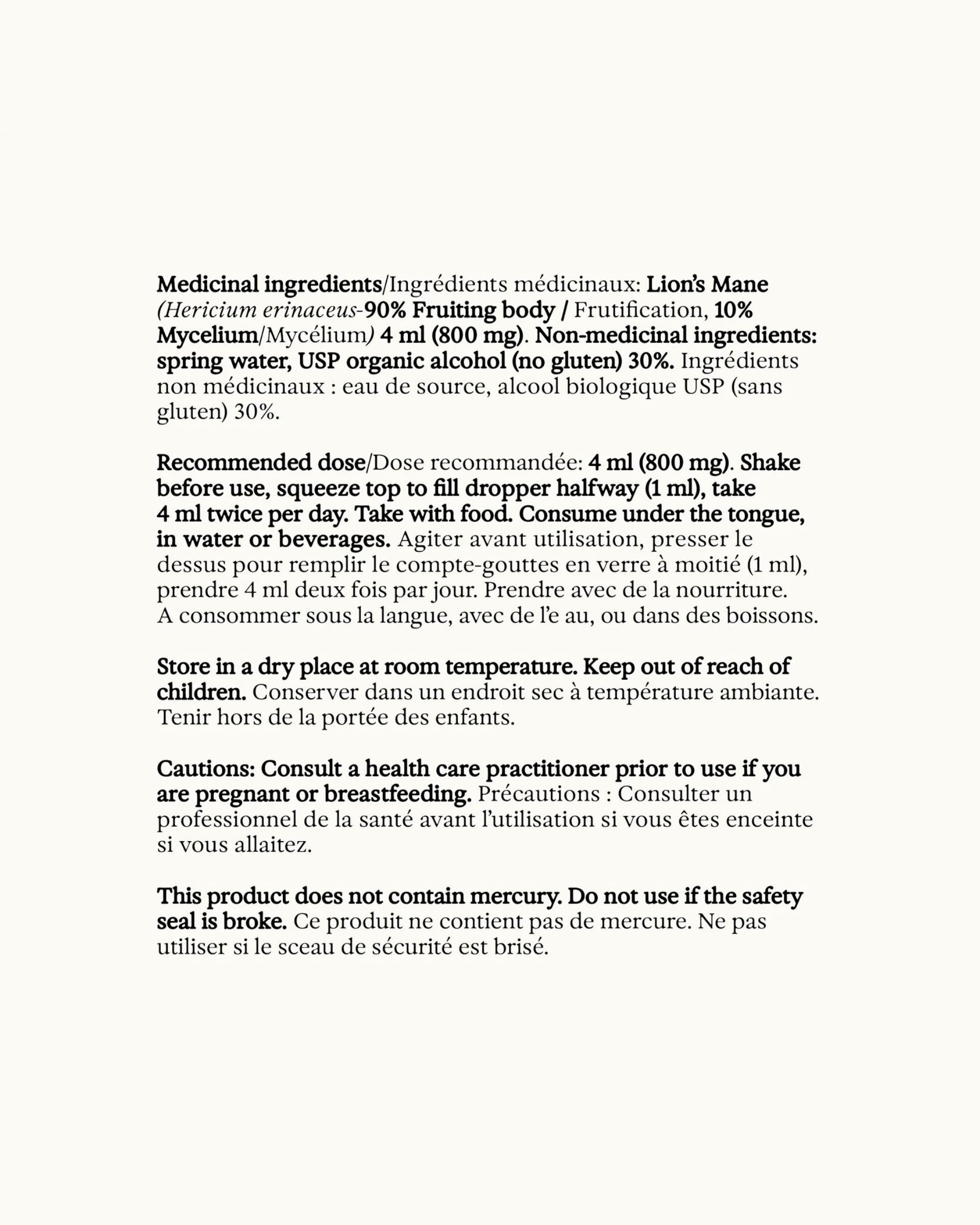 Rainbo Lion's Mane Super-Mushroom Supplement
This Lion's Mane mushroom tincture is a potent and bioavailable dual extract. Made to be taken everyday, this tincture acts as a natural nootropic - improving mood, memory and focus while also providing protection against age-related cognitive decline.
Product is non-GMO, vegan, and made in Canada.
Key Benefits
Cognitive health, memory, learning, neurogenesis, concentration

Process
Sourced at the fruiting body stage, this dual extract and non-psychoactive mushroom tinctures are brimming with benefits for a more supported body and mind.

Promise
No grain. No fillers. No mycelium in our products. Just mushrooms with you and Mother Earth in mind.

Instructions: Shake before use. Squeeze top twice to get 1ml of tincture. Take 4ml twice a day. Consume directly under the tongue, with water, in coffee, tea, smoothies, elixirs, milks, or as advised by your healthcare practitioner. Keep out of reach of children. Store out of direct sunlight.
100ml glass bottle and dropper.
Shipping is free over $200 before tax to Canada and the Continental US.

Wellness items are not returnable.