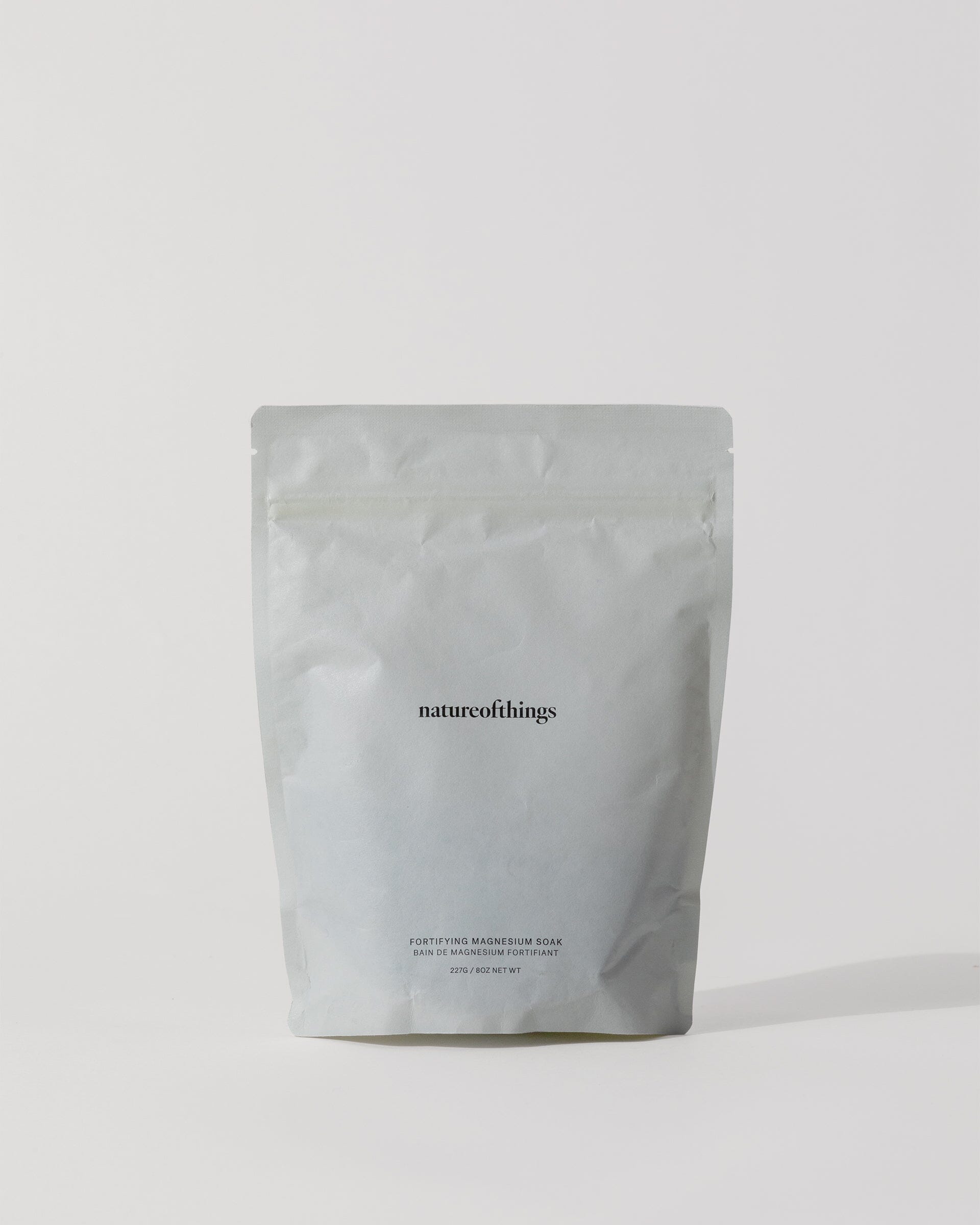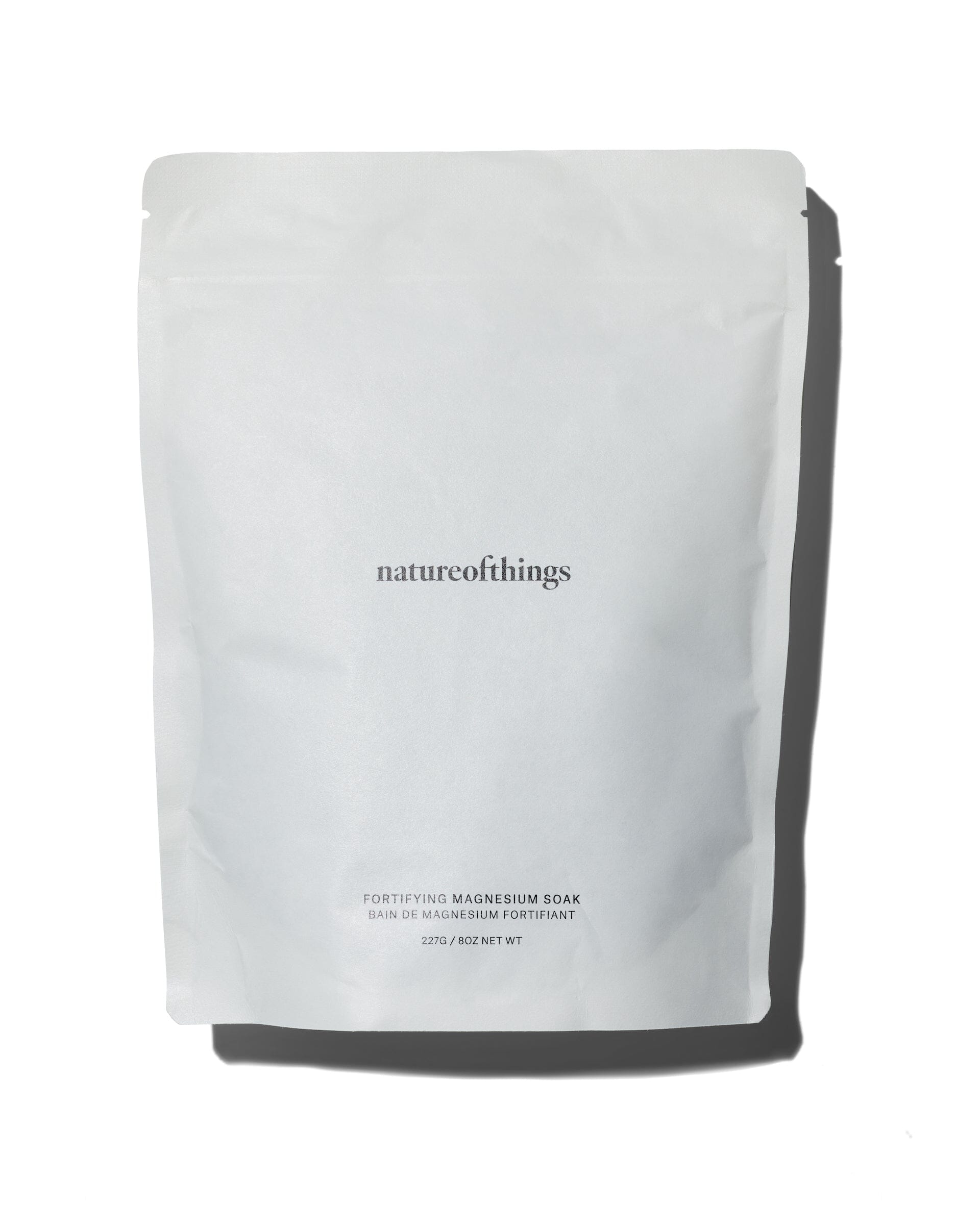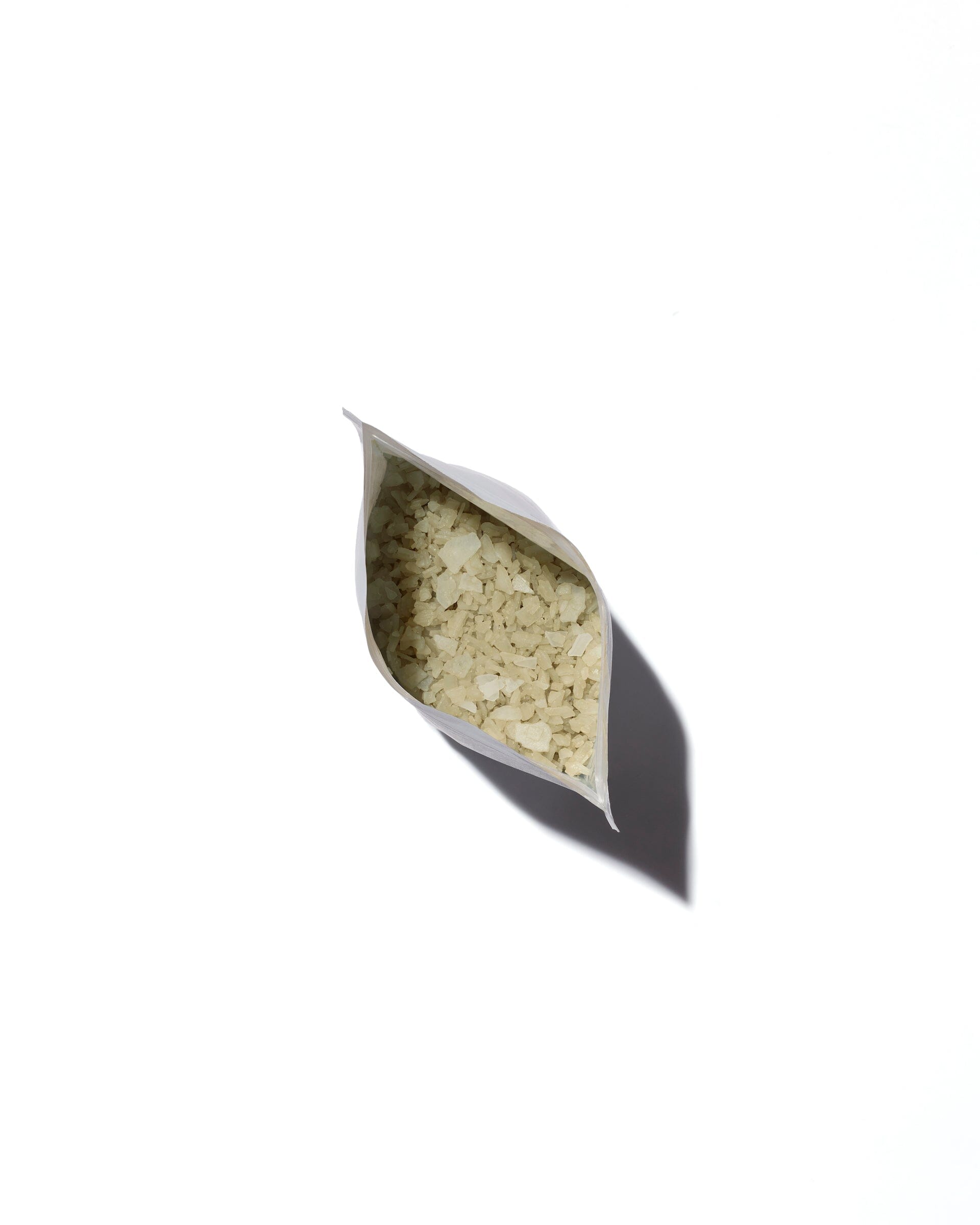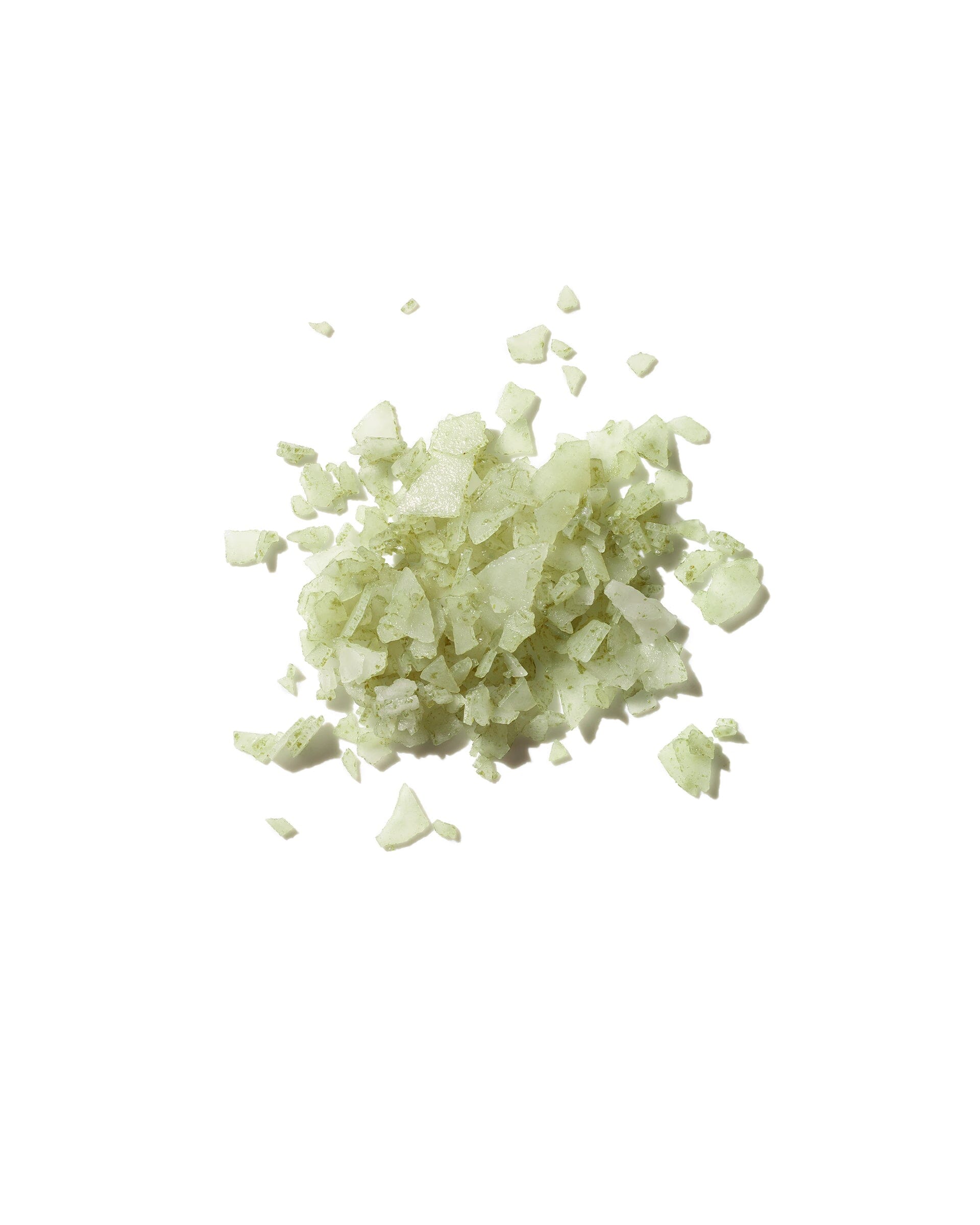 natureofthings Fortifying Magnesium Soak
This award-winning Fortifying Magnesium Soak works on multiple levels— alleviating pain and discomfort, detoxifying and hydrating the skin and enhancing an overall sense of calm and wellbeing.
Infused with magnesium chloride ecologically sourced from salt mines in the Himalayas, this soak eases tension and soreness and nourishes the body with a much-needed mineral. Papaya enzyme combats inflammation while passionflower augments the bath's soothing properties. French green clay detoxifies the skin, drawing out impurities. Ideal for evening or just before bed to promote a better night's sleep. 
8oz/227g
MADE FOR…
Pain Relief & Muscle Recovery

BENEFITS
Detoxifies and hydrates body
Alleviates pain and soreness
Supports healthy immune system
Enhances nerve and muscle function
Relieves headaches and migraines
Expedites bruise healing

Pour entire contents into a warm bath and soak for at least 20 minutes. Do not combine with other products before or after bath to retain benefits of botanical oils and maximize efficacy of magnesium.

MADE WITH…
Magnesium Chloride, Bromelain, French Green Clay

Ingredients
**Magnesium Chloride, **Montmorillonite, *Bromelain, *Papain, *Passiflora Incarnata extract, ***Citrus Reticolata (tangerine) Peel oil, ***Elettaria Cardamomum seed oil, ***Lavandula Angustifolia (lavender) oil, ***Pelargonium Graveolens Flower oil, *Caprylic/Capric Triglyceride, *Dimethyl Heptenal

*Plant-derived **Mineral or Clay-derived *** Part of the natural fragrance. Natural fragrances are essential oils and isolates, and not a result of synthetic chemistry.
Shipping is free over $200 before tax to Canada and the Continental US.

Personal care items are not returnable.