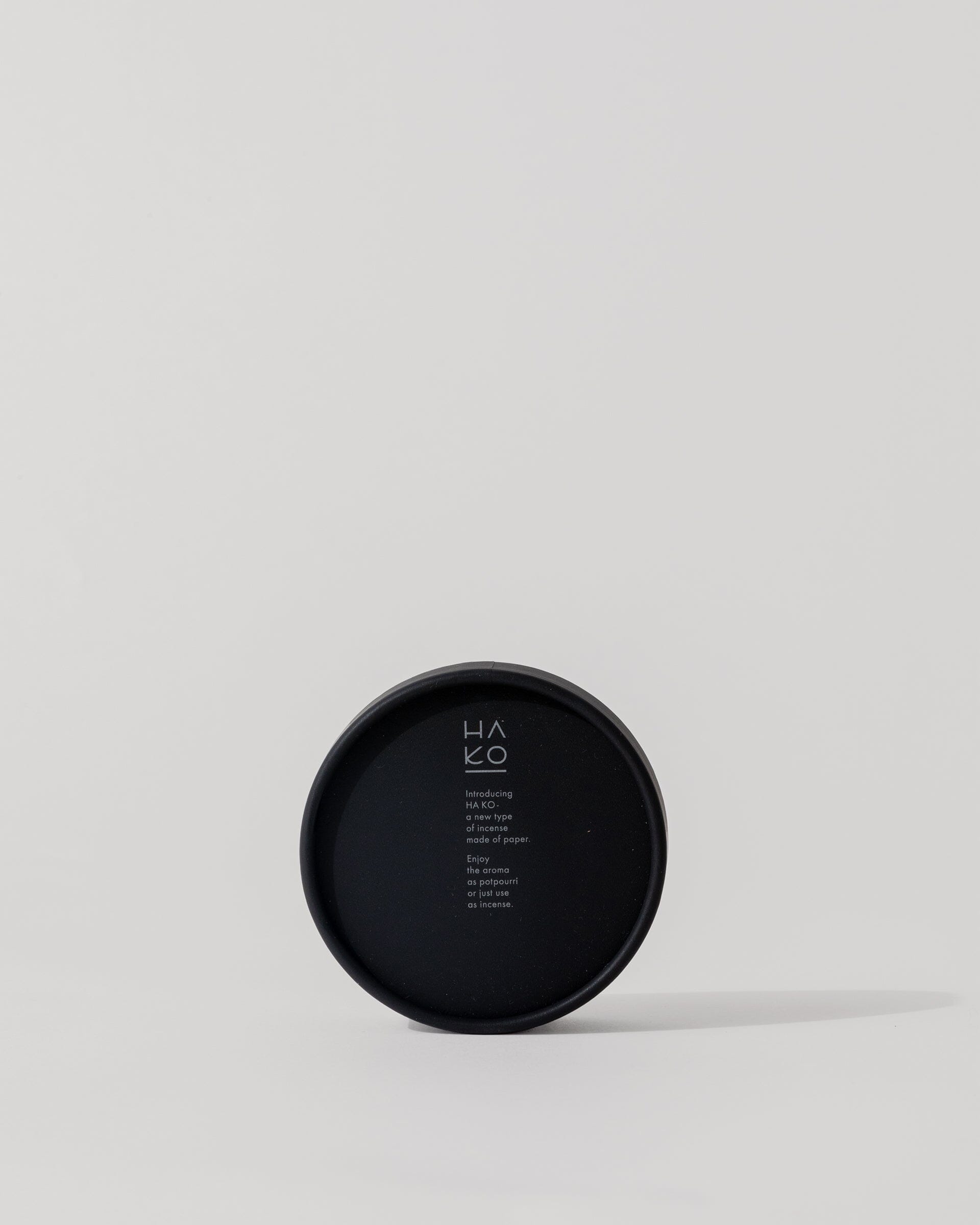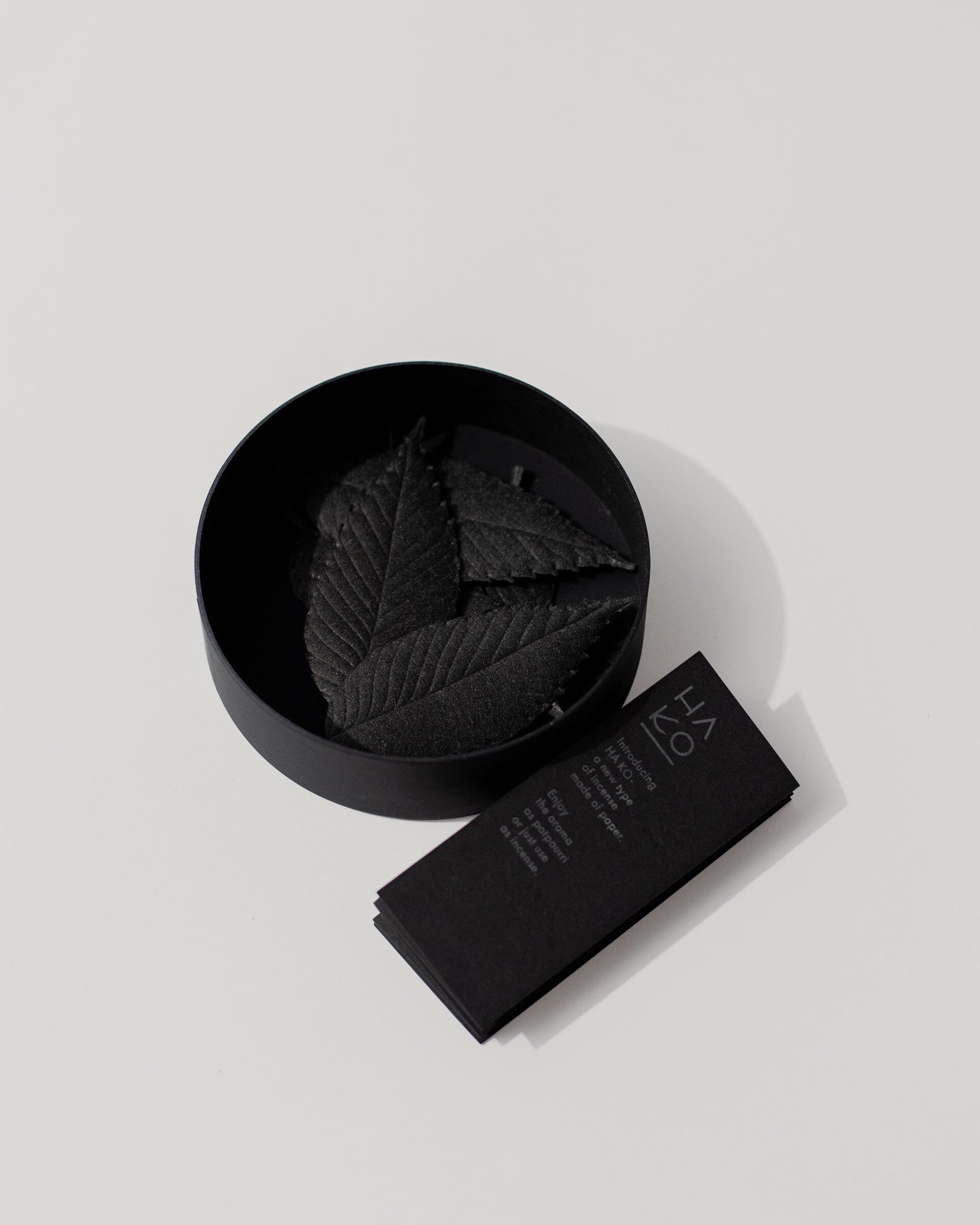 HA KO Paper Incense - Black, Set of 6
The scents used selected for this set were carefully chose and blended to promote relaxation and lull you into a deep sleep. Each leaf can be used as subtle potpourri, giving off fragrance for up to three months, or as incense that burns for approximately seven minutes while cleansing and deodorizing your space. Includes a non-flammable felt burner mat.
Made in Awaji, Japan.
Relax - Vetiver, cypress, hiba, bergamot.

Sleep - Lavender, cedarwood, patchouli.
Light the tip of a leaf, blow out the flame, then place the smoldering incense on a HA KO burner mat set on a non-flammable surface. Each leaf burns for approximately 5-7 minutes.

Do not allow incense to burn unsupervised. Avoid placing in drafty areas or near any flammable materials. Note that direct sunlight may cause discoloration over time.

Washi paper, essential oils, natural dye.

Shipping is free over $200 before tax to Canada and the Continental US.

Scent products are not returnable.