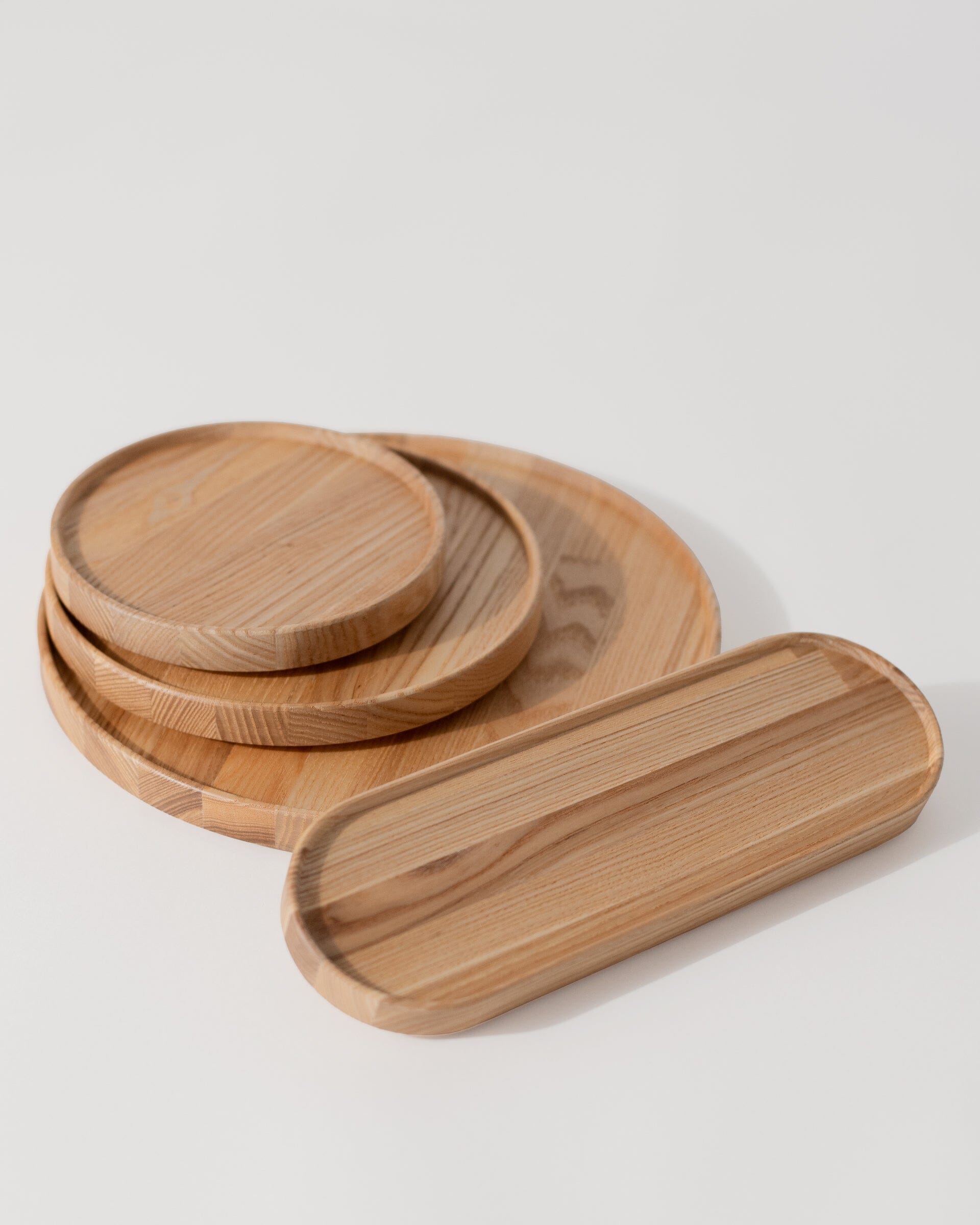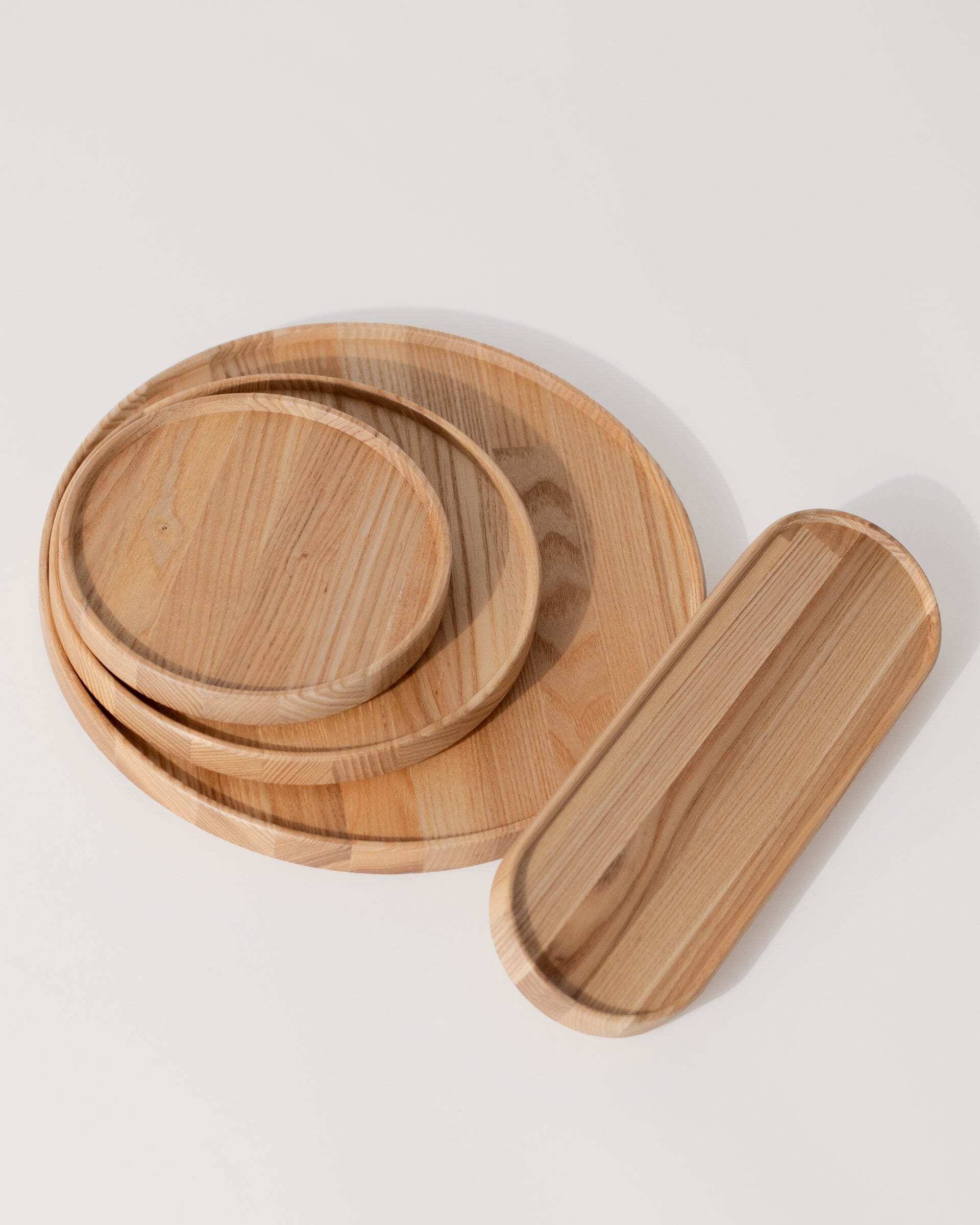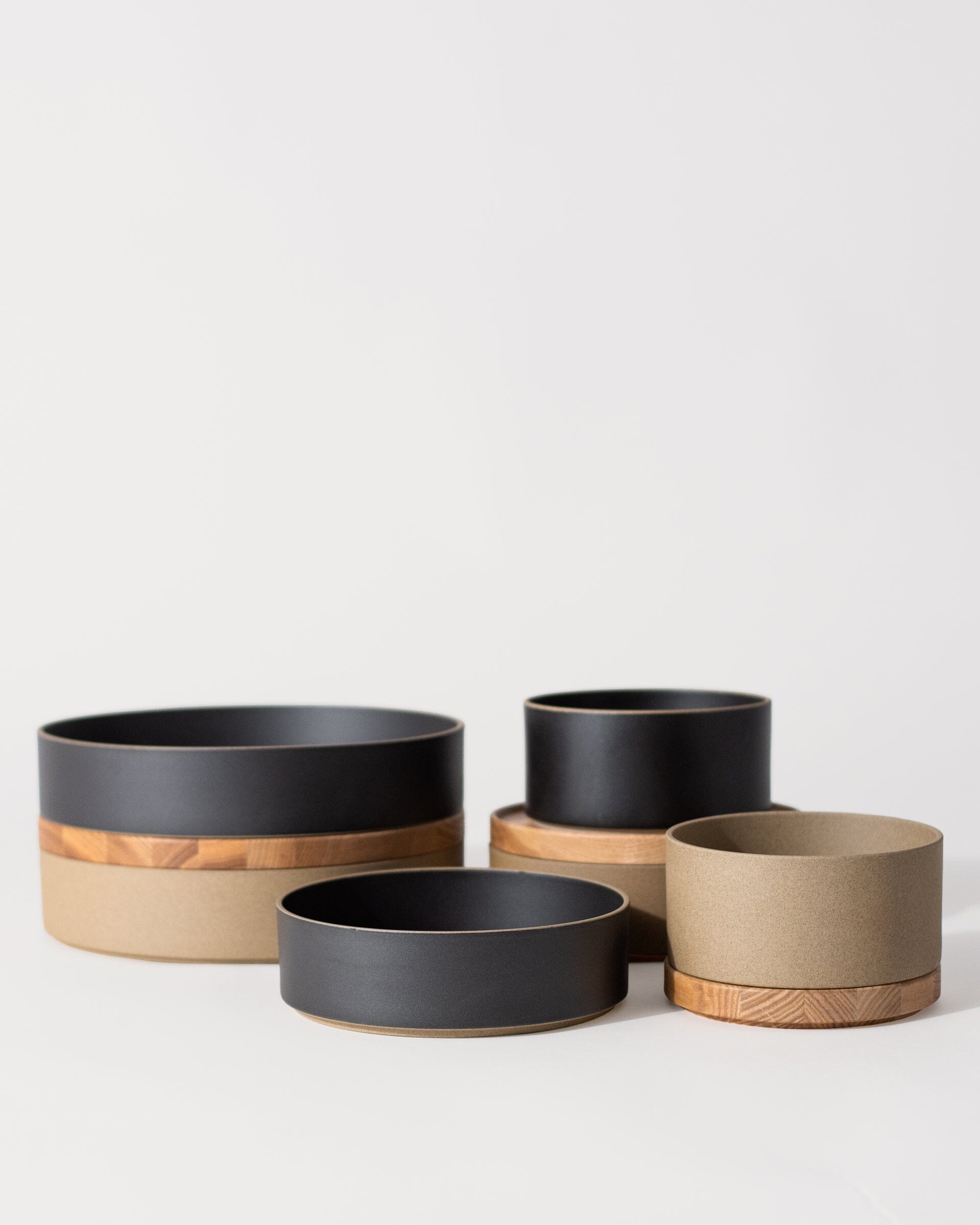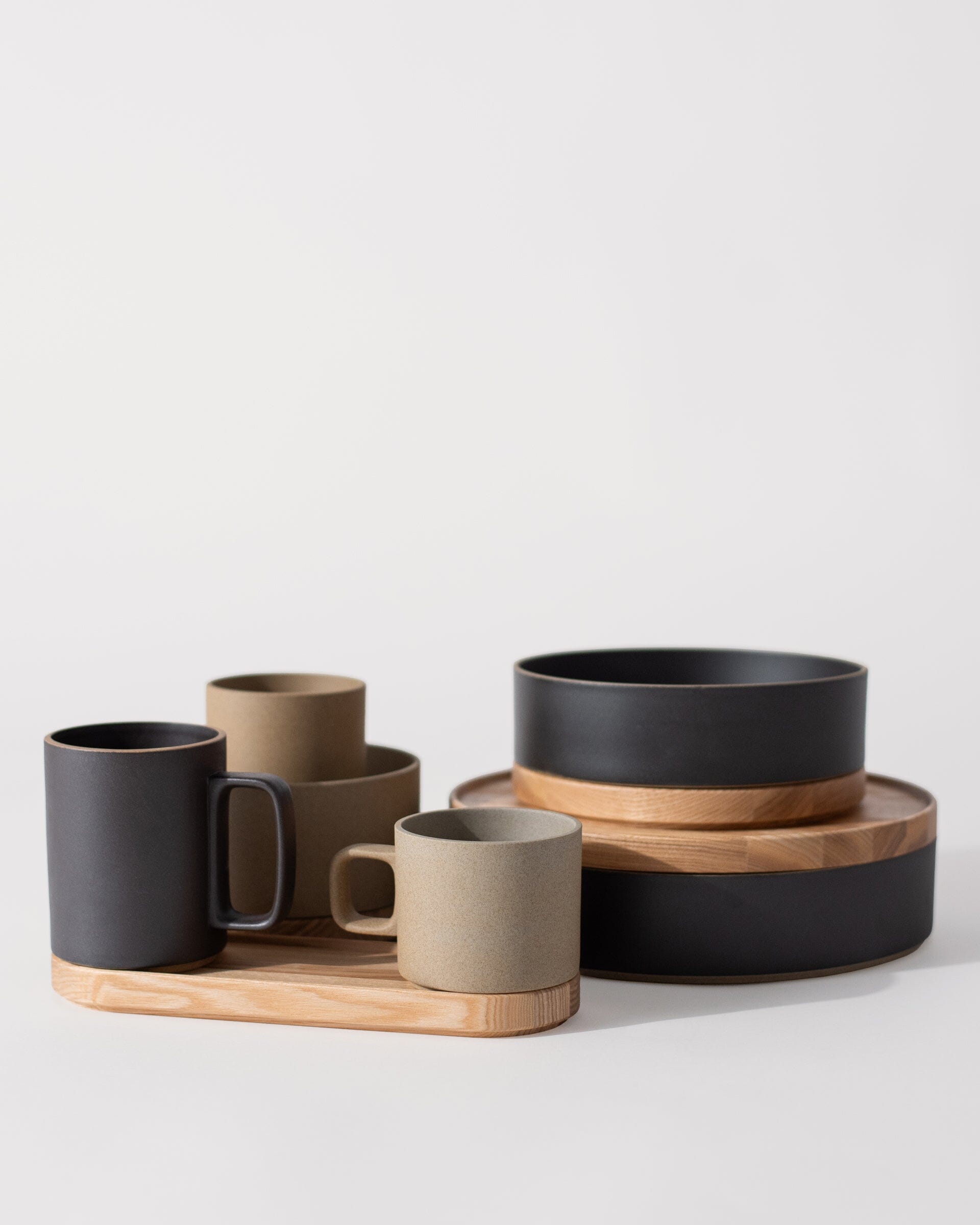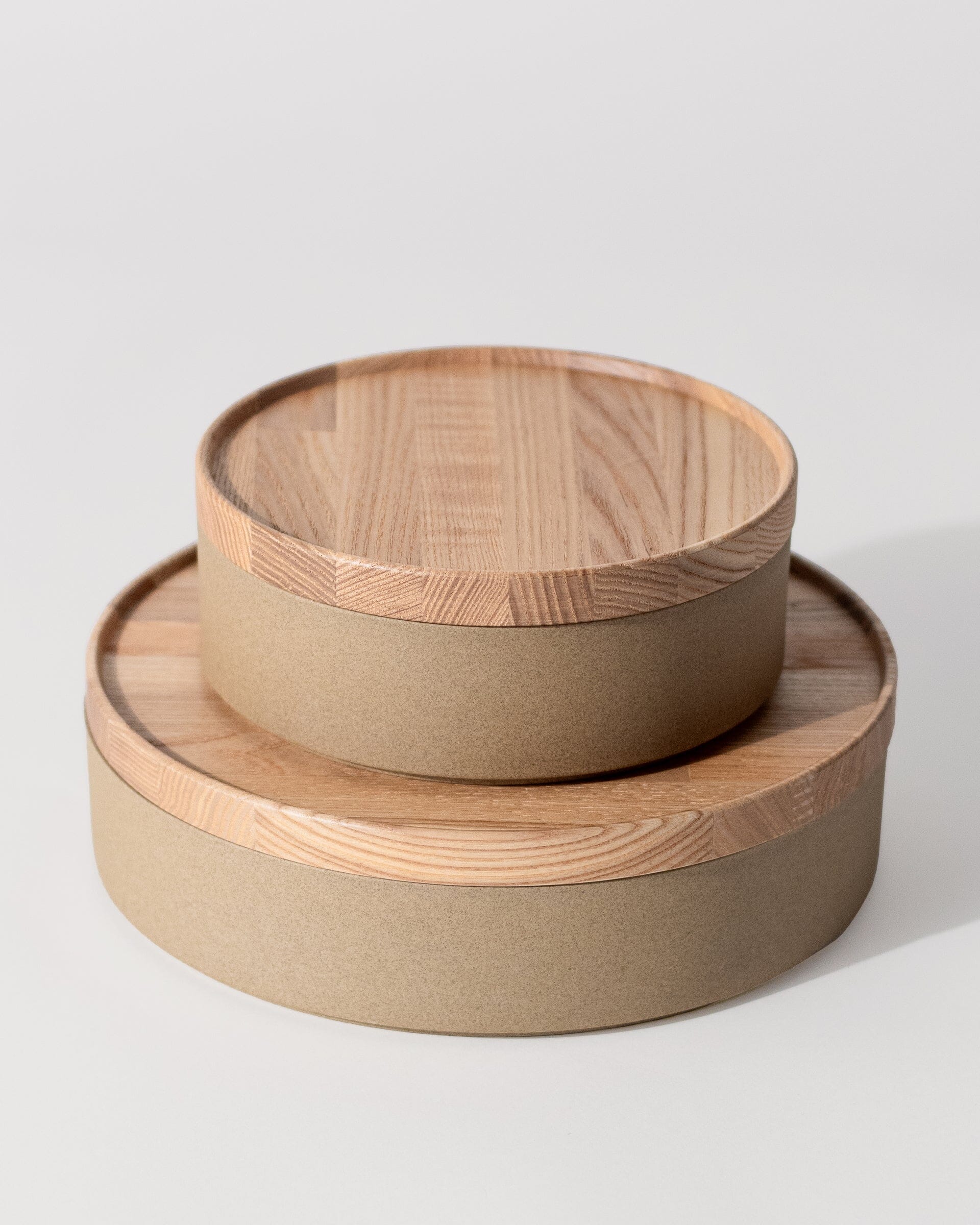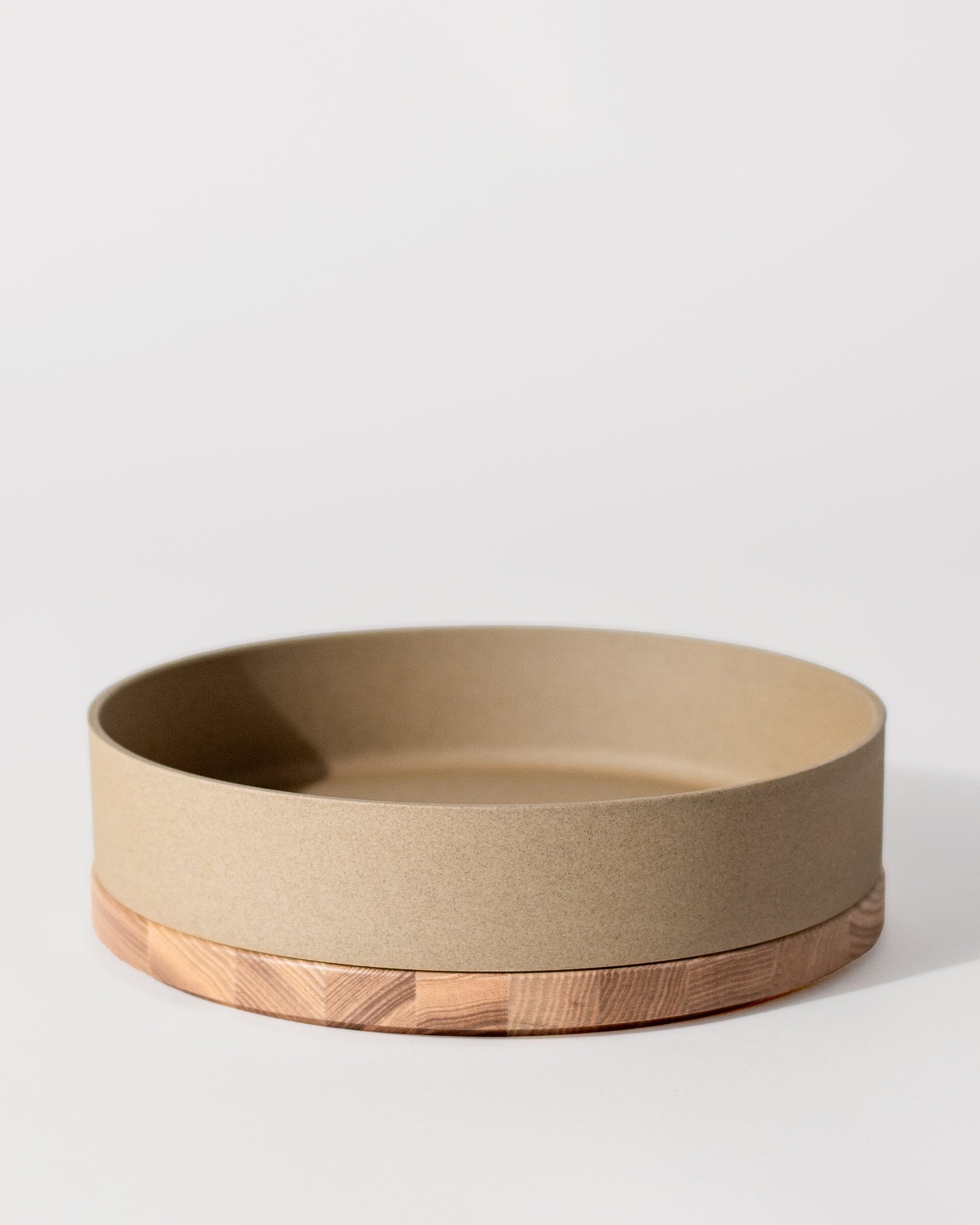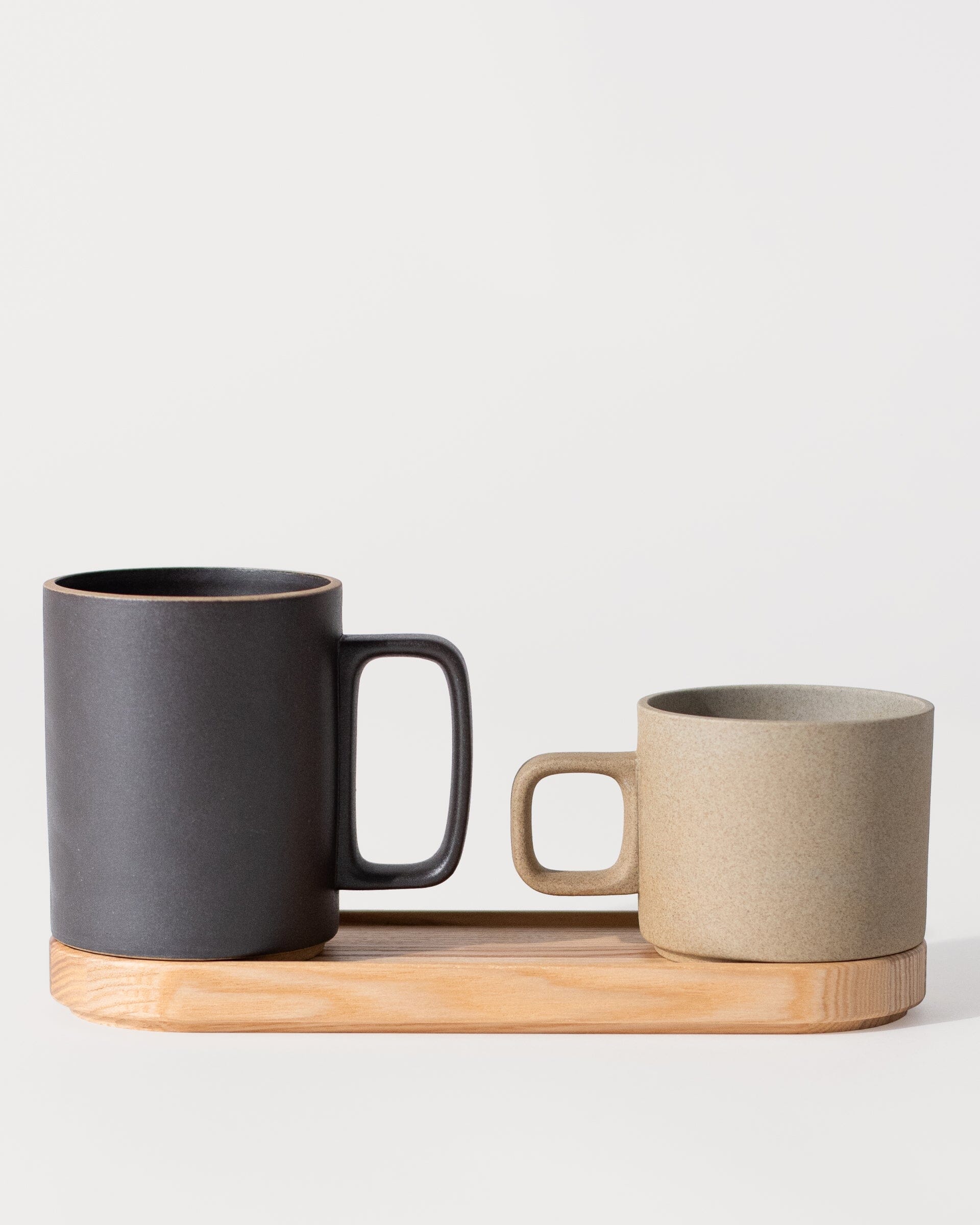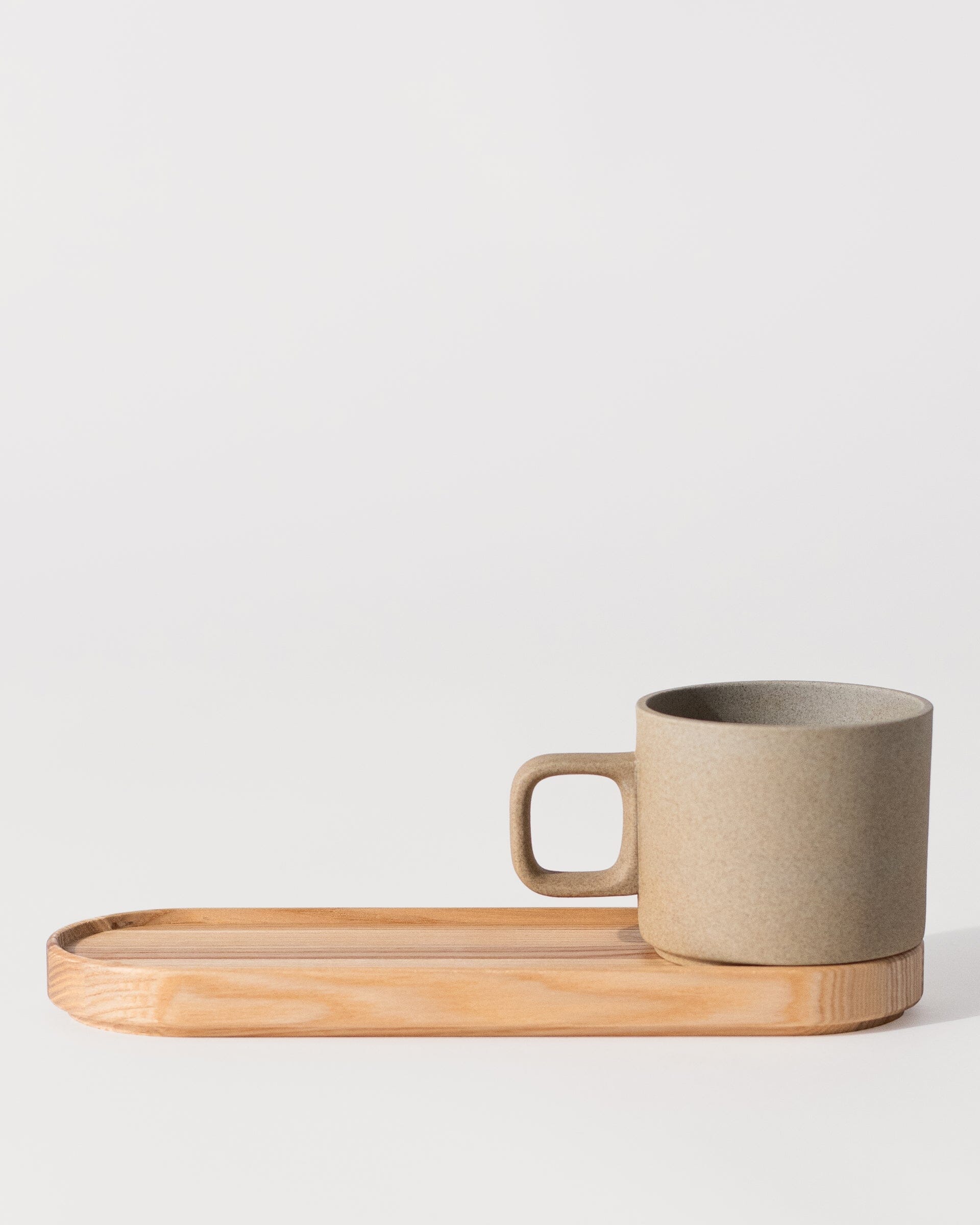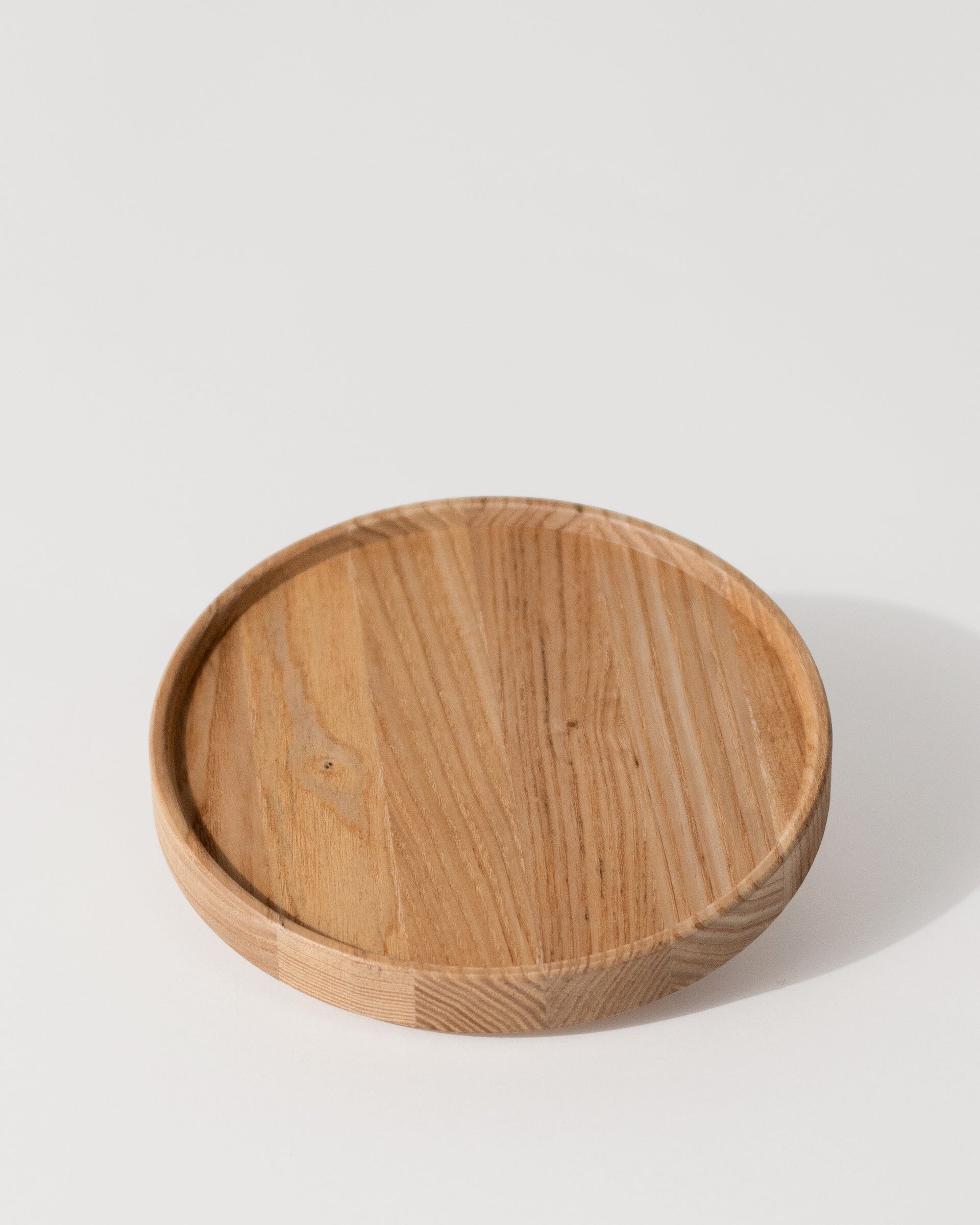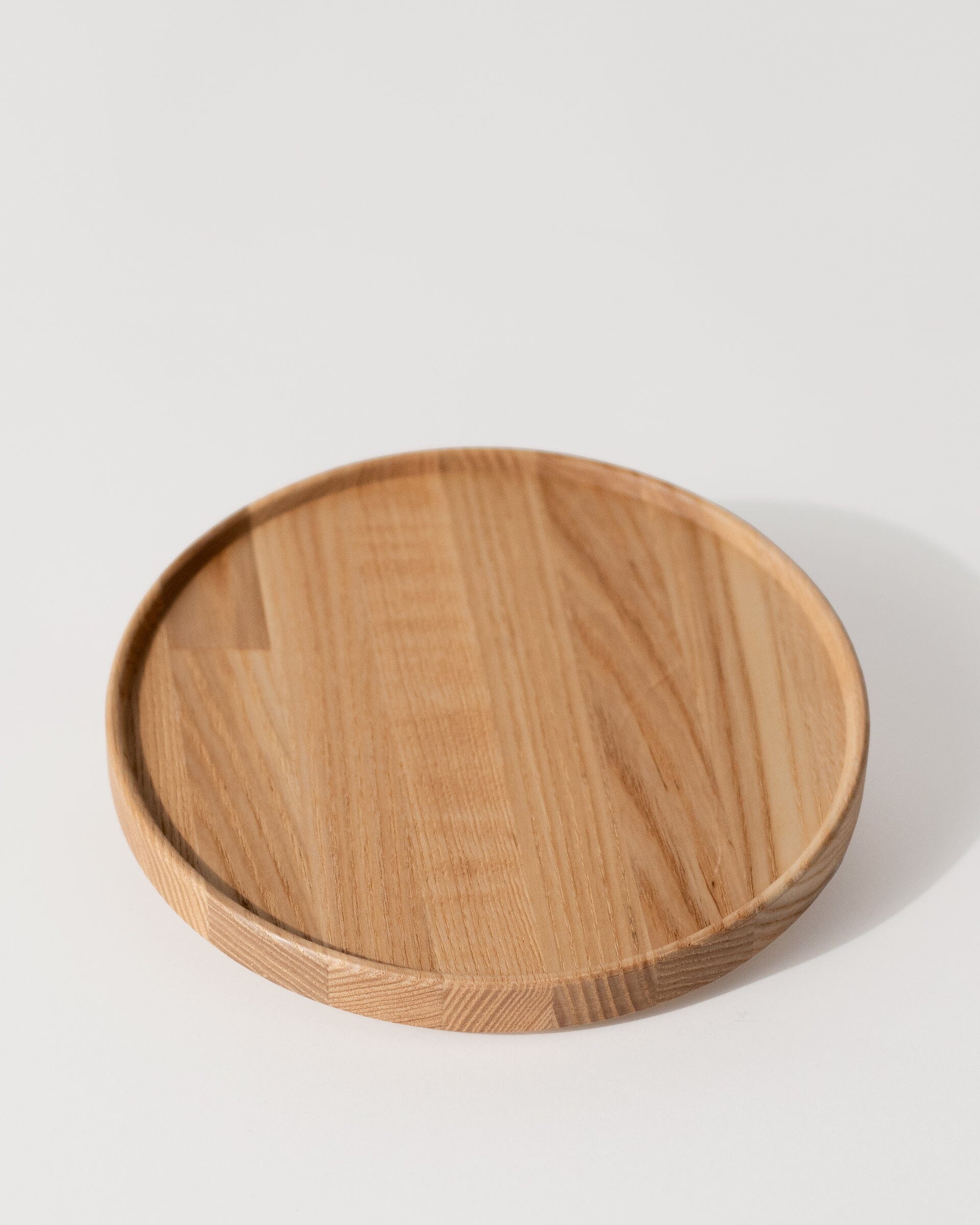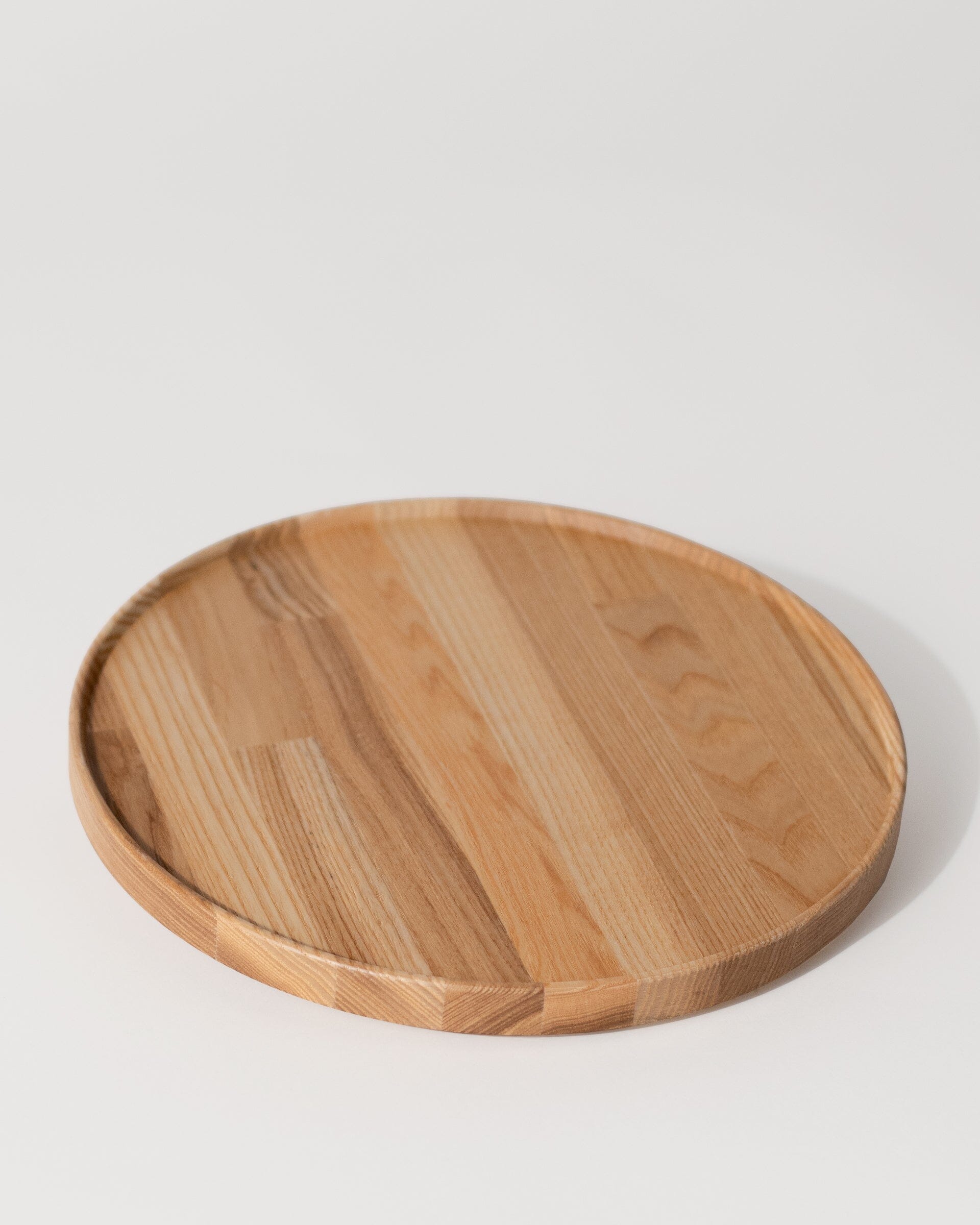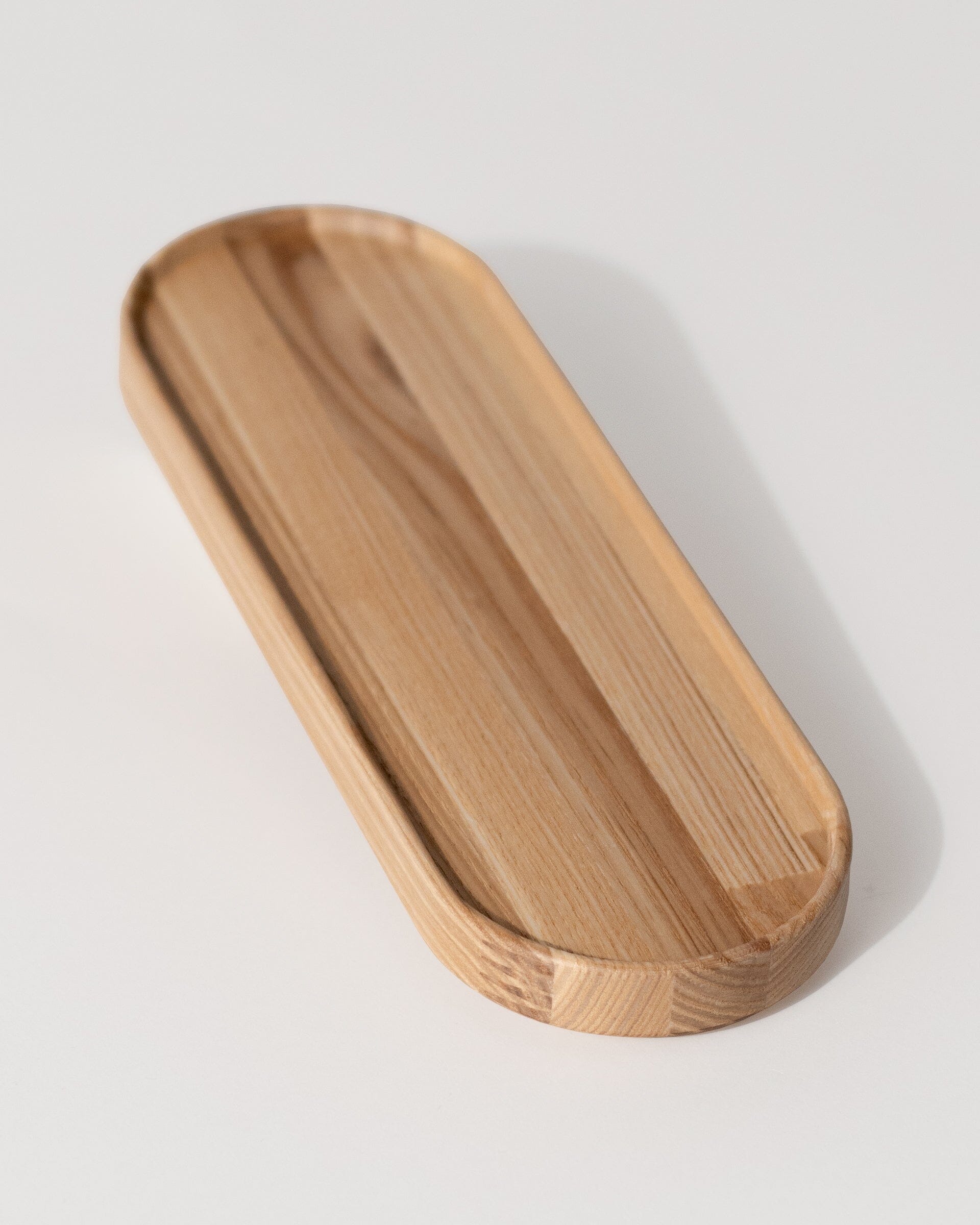 Hasami Ash Wooden Tray
The Hasami Wooden Tray combines thoughtful design and practicality, making it a versatile addition for various uses, such as showcasing items, staying organized, serving meals and beverages, or even functioning as a cover for Hasami Porcelain Bowls. 
Introduced in 2012, each piece is characterized by aesthetically clean and modern lines while deeply rooted in traditional Japanese pottery design. Hasami's primary appeal is not only in its form, but also its functional design for ease of nesting, serving food, and its storage efficiency in areas with limited space.

Using methods of porcelain manufacturing dating back over 400 years, Hasami Porcelain is made from a proprietary blend of clay and crushed stone from the historical village of Hasami in the Nagasaki prefecture of Japan.
Browse The Hasami Collection.
Made in Japan.
Ash wood.

Care Instructions: Hand wash only
Small round tray approximate measurements: 5.5 x 5.5"
Medium round tray approximate measurements: 7 x 7"
Large round tray approximate measurements: 10 x 10"
Long tray approximate measurements: 3 x 9.5"
Shipping is free over $200 before tax to Canada and the Continental US.