Free shipping over $99 / Free Returns
Questions about our products? Want to get a closer look? Chat with Educators and get the in person experience, virtually.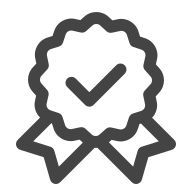 Guaranteed For Life
Our best sustainable alternative to single use shopping bags. The durable, water-resistant waxed canvas will protect goods from rain, snow, sleet, and sun. Smaller interior pockets keep keys, phone, and wallet separate, while a larger interior pocket can hold a laptop, novel or notebook. Made in Canada.
- 100% cotton 14oz. waxed canvas
- 100% leather straps attached with brass rivets
- 13" wide, 15.25" tall, 7.5" deep with an 11" handle drop
- Large interior pocket
- Two small interior pockets
- Tree leather patch on bottom right
Our outerwear is highly durable and great for braving nature's elements. If you need to clean an outerwear item, here's how:


Spot clean or eco-dry clean only
Do not machine wash or dry
Customer Reviews
Write a Review
Ask a Question
One tote to rule them all
I absolutely love my market tote. The nice clean design allows me to use it in a variety of situations (groceries, out shopping for the day, to the beach etc...). It looks very durable and I think it will age very well. Nothing but the best from Sitka, thanks for an awesome tote!
Fairest Tote in all the Land
I love my market tote! I use it for everything. It fits over 100$ in groceries! It's super versatile and durable so I can use it as a beach bag (the sand falls away easily), a work bag (lunch, uniform, coat, mitts, etc), or just a day-to-day. The waxed canvas and leather makes it age really gracefully, so you know it's only gonna look cooler the longer you use it. Its a modern-day Mary Poppins purse! Stoked!