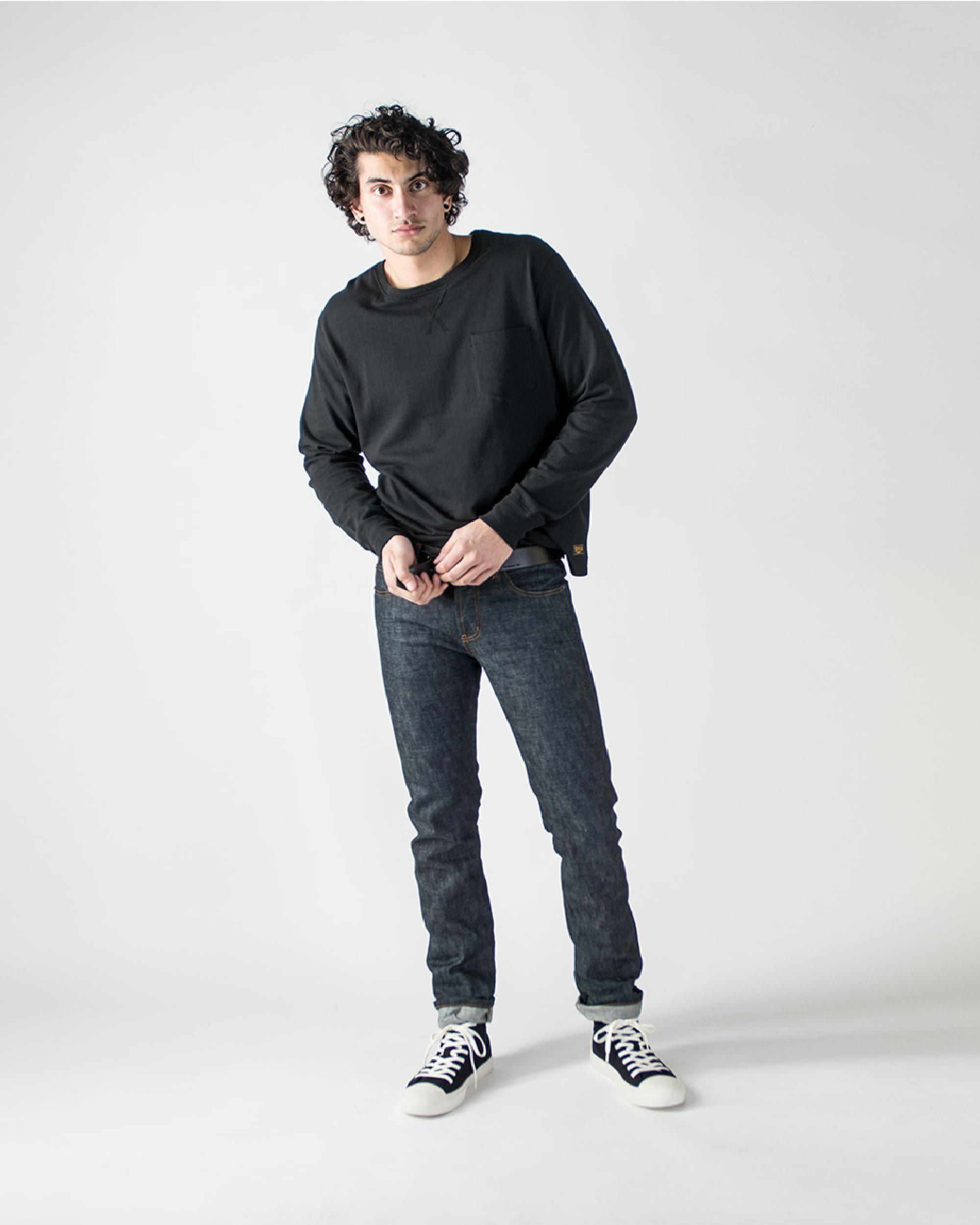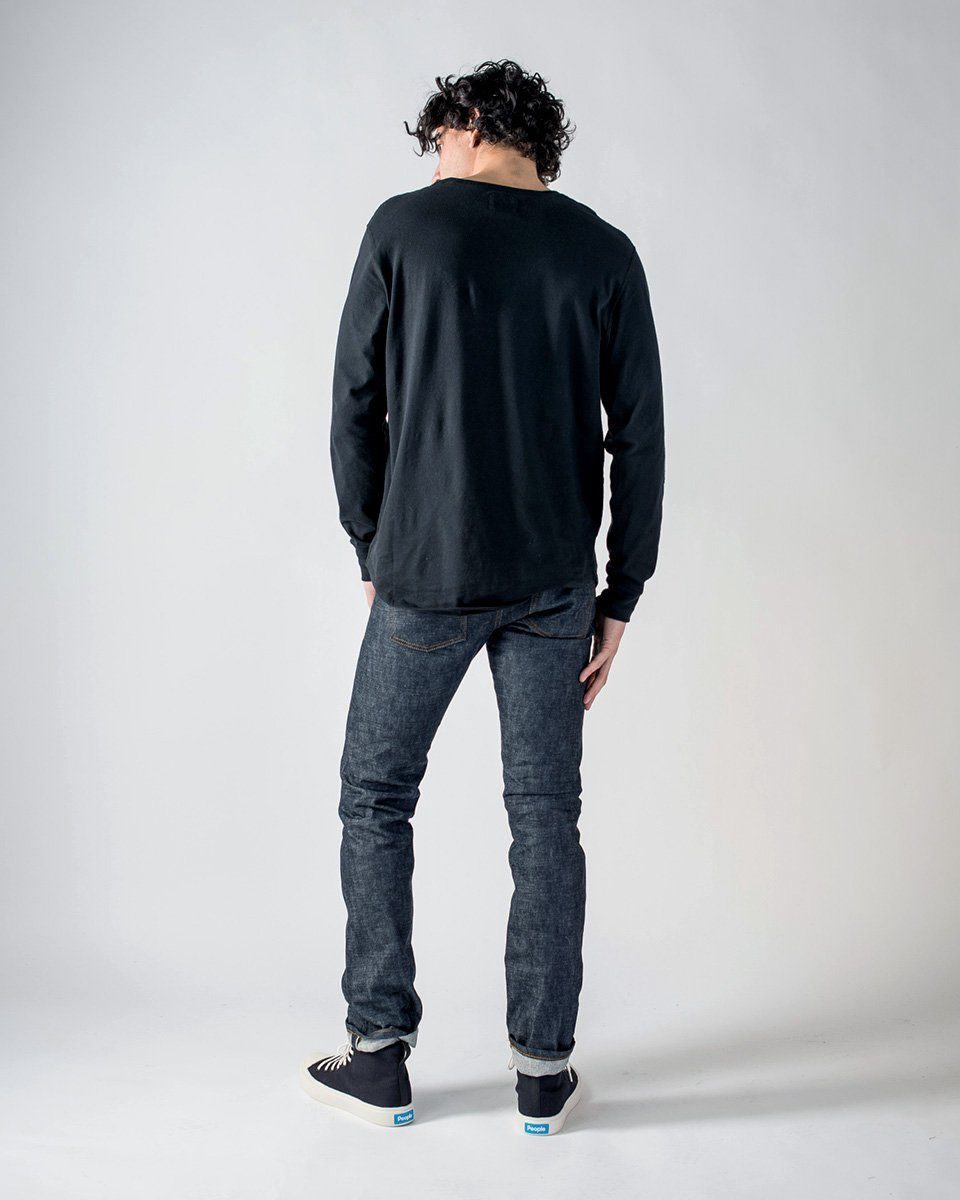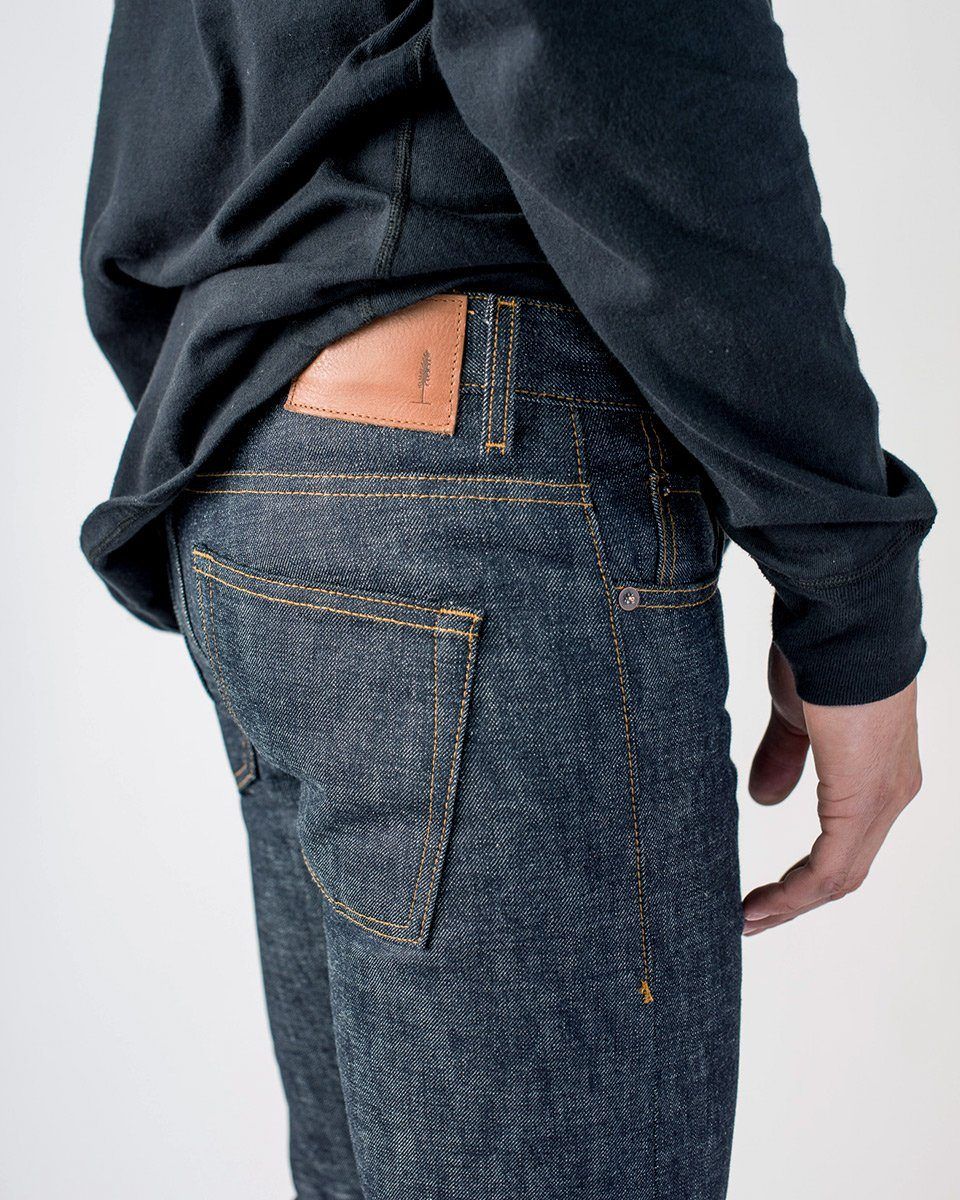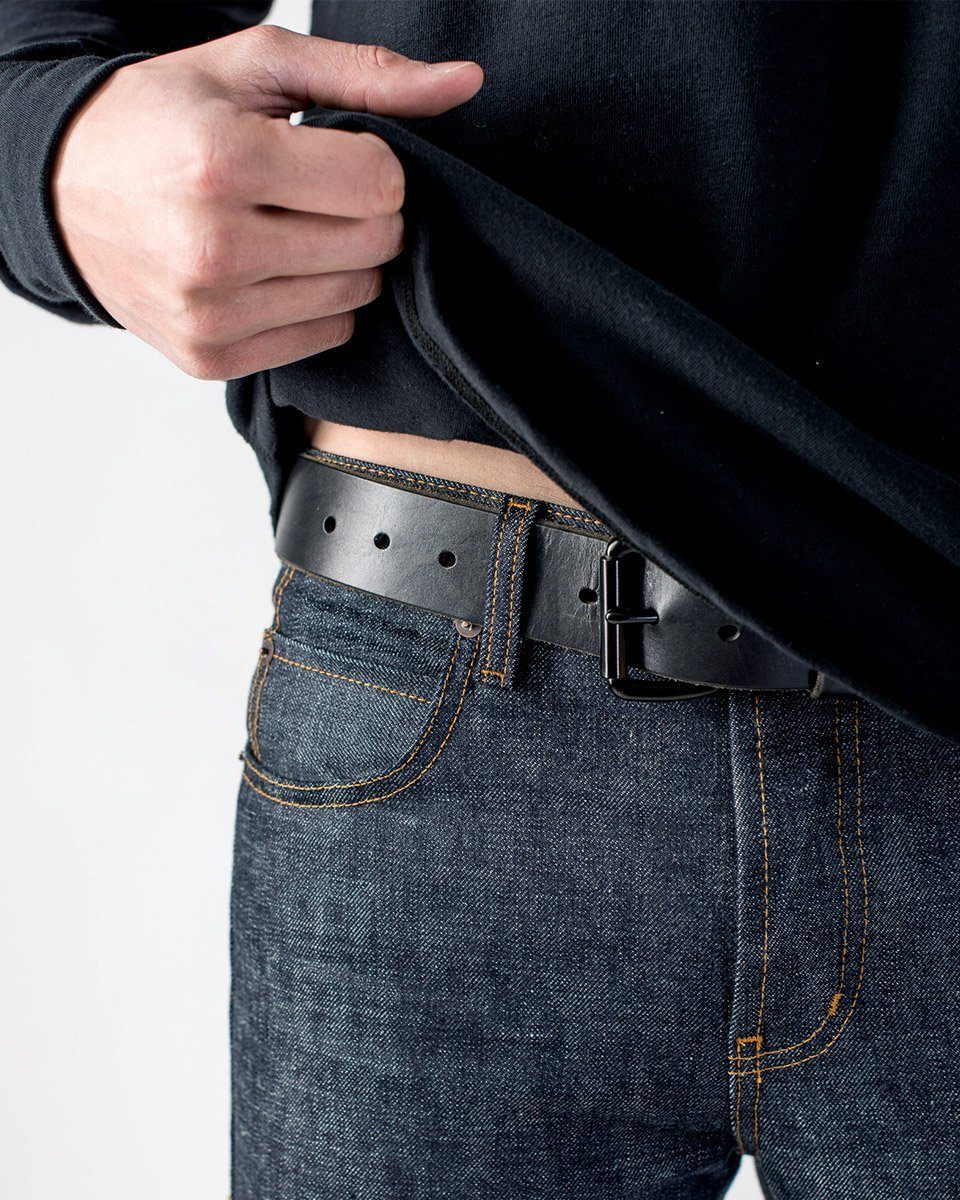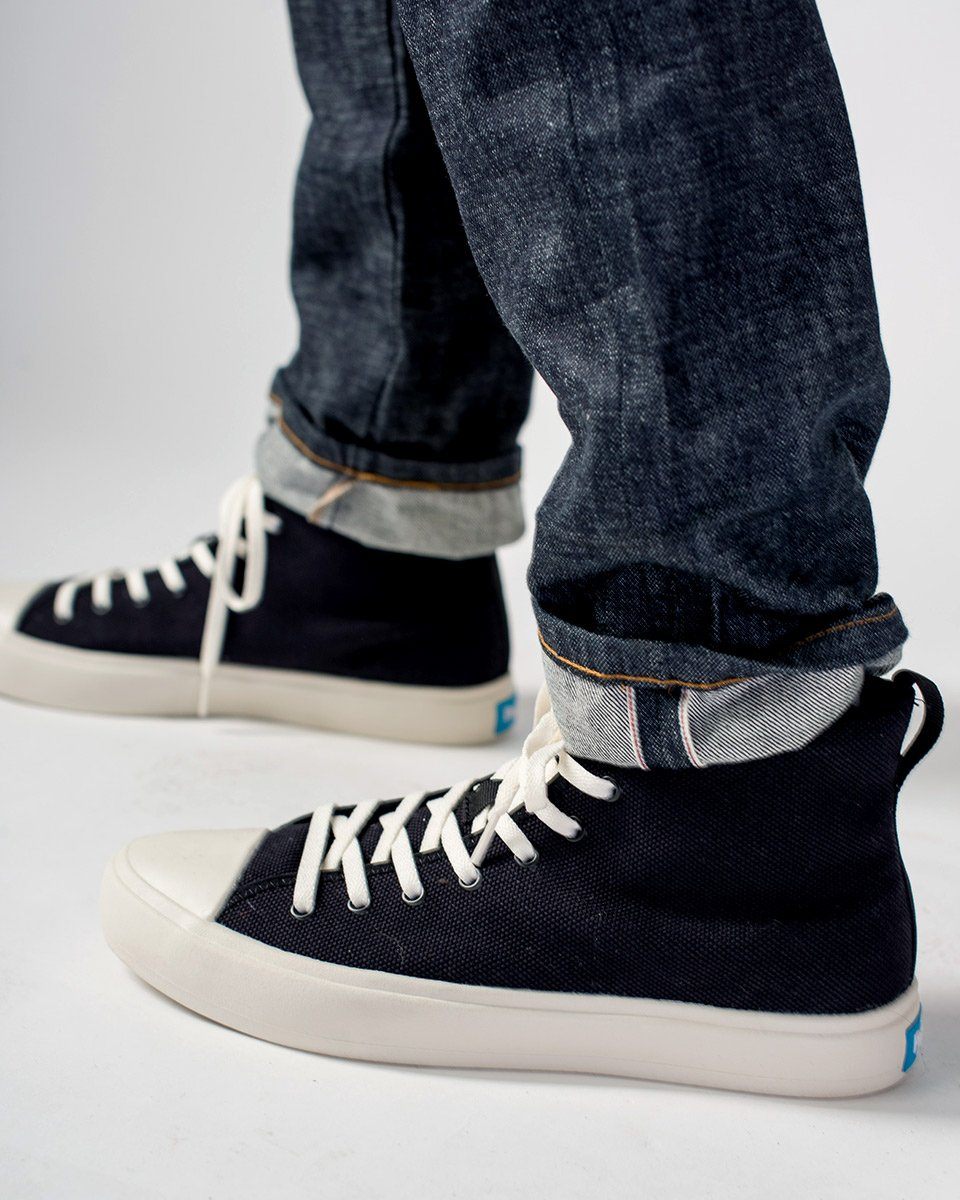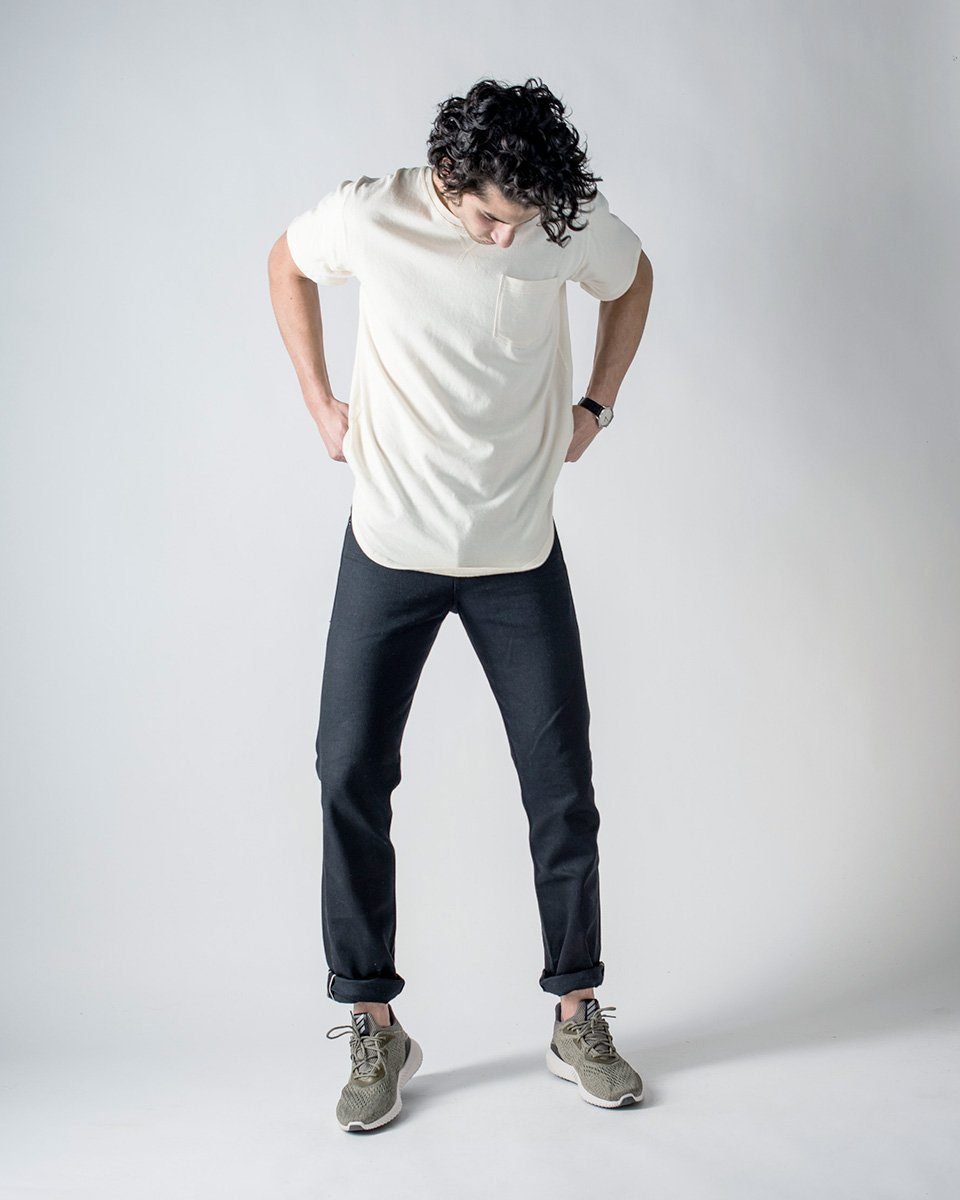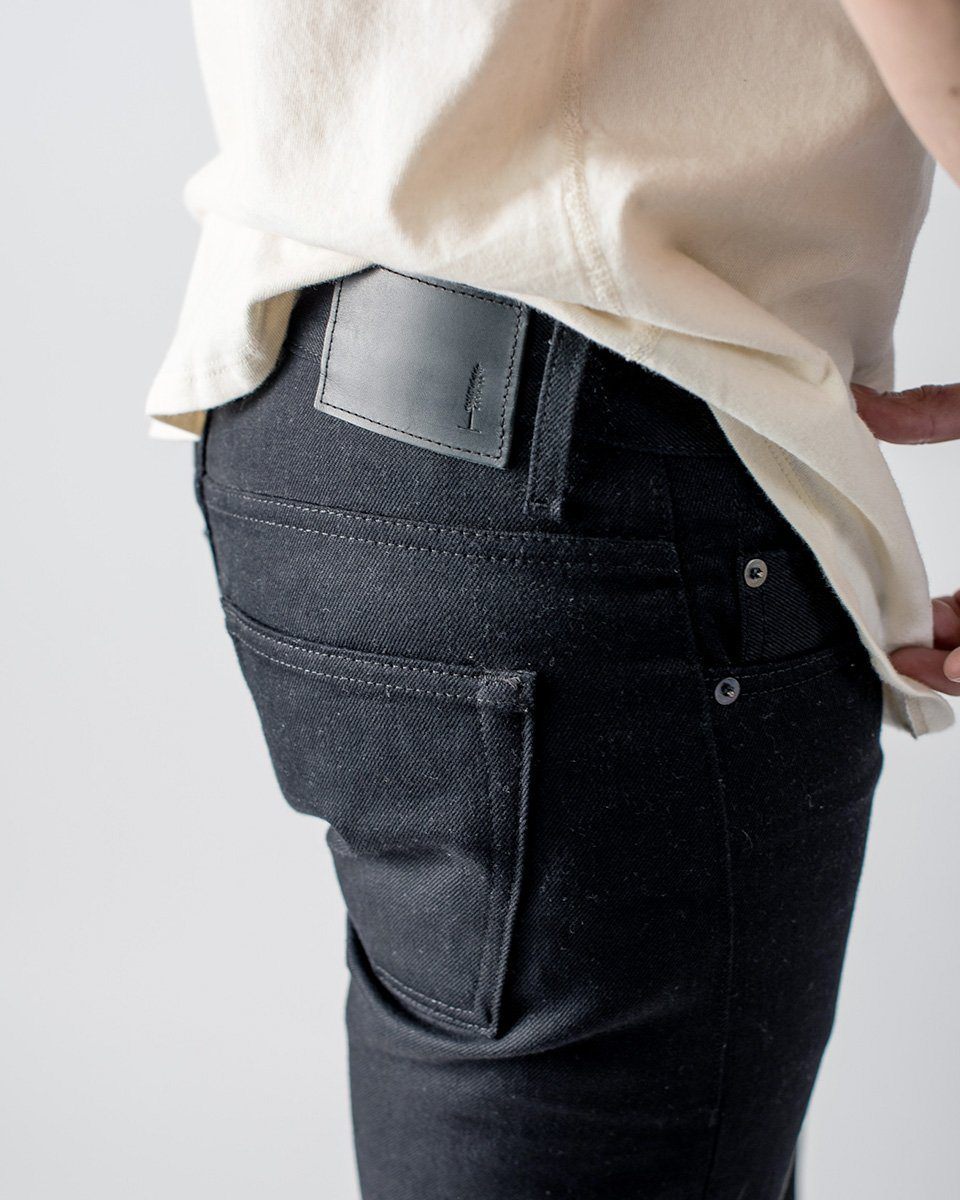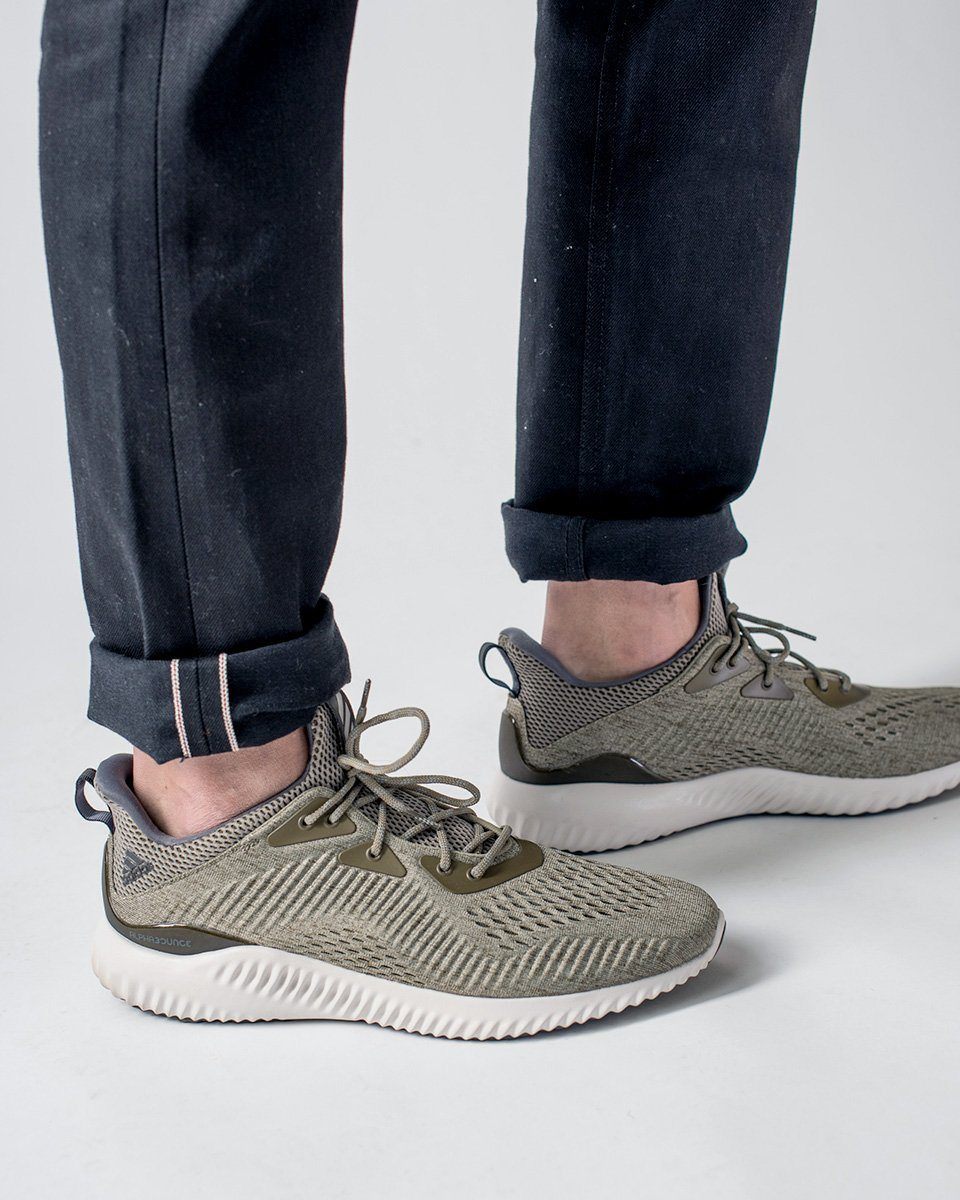 The Slim Fit Denim - Second Life
Ecologyst premium Slim Fit Denim, made-in-Canada with Japanese 15 oz, 100% organic cotton selvedge denim.
Selvedge denim is made using vintage, low speed looms called shuttle looms. The weft yarns weave the fabric back and forth along the loom and on each pass, the shuttle seals the edge of fabric creating a "self-edge" Requiring skill to operate, the end result is a denim with a hand-woven feel that cannot be mass produced.
- Button fly closure
- Classic 5 pocket design
Fit:
Model is 6'4" and wearing size 32 waist. Inseam length is 34". The Slim Fit Denim is a medium rise and slim throughout the entire leg. Heavier than your average denim and quite rigid to start, these jeans require a few weeks to break in.