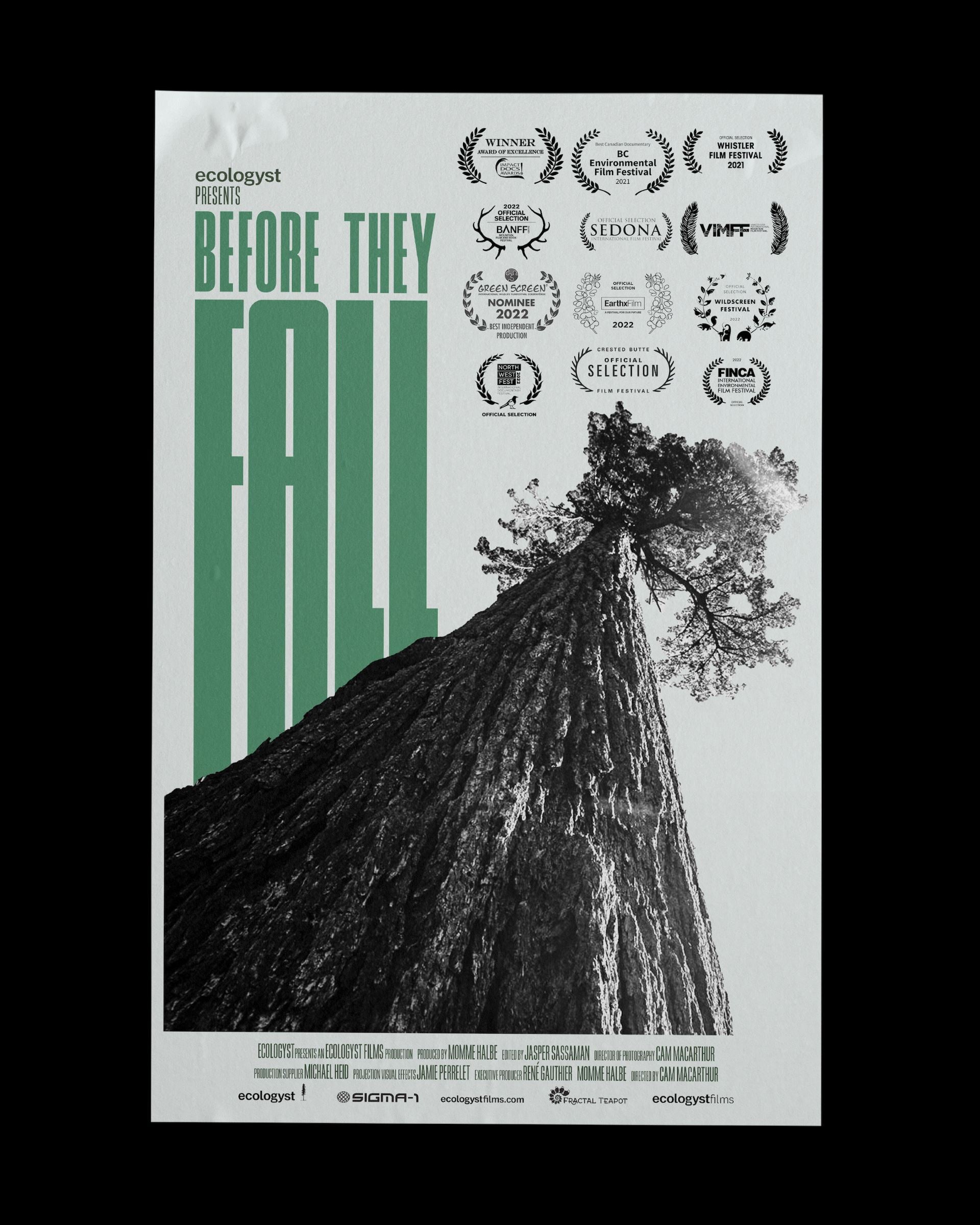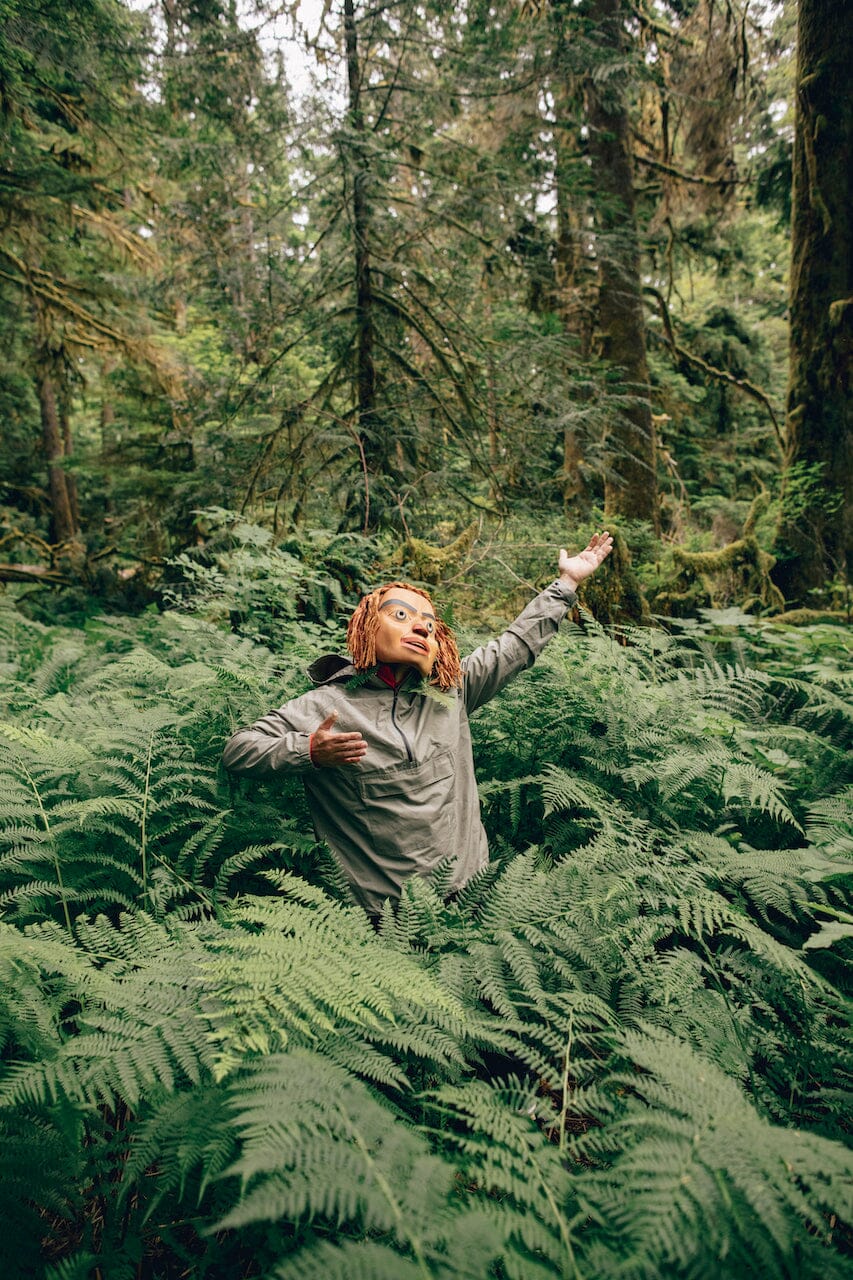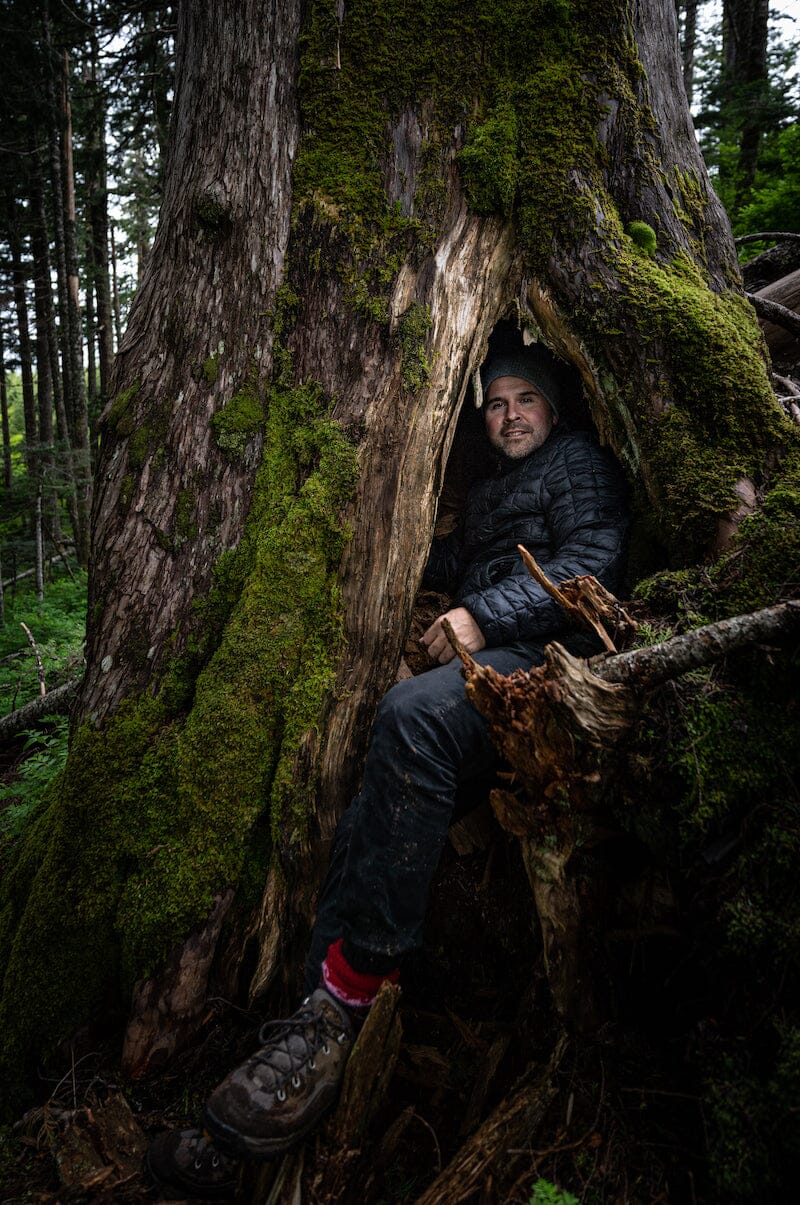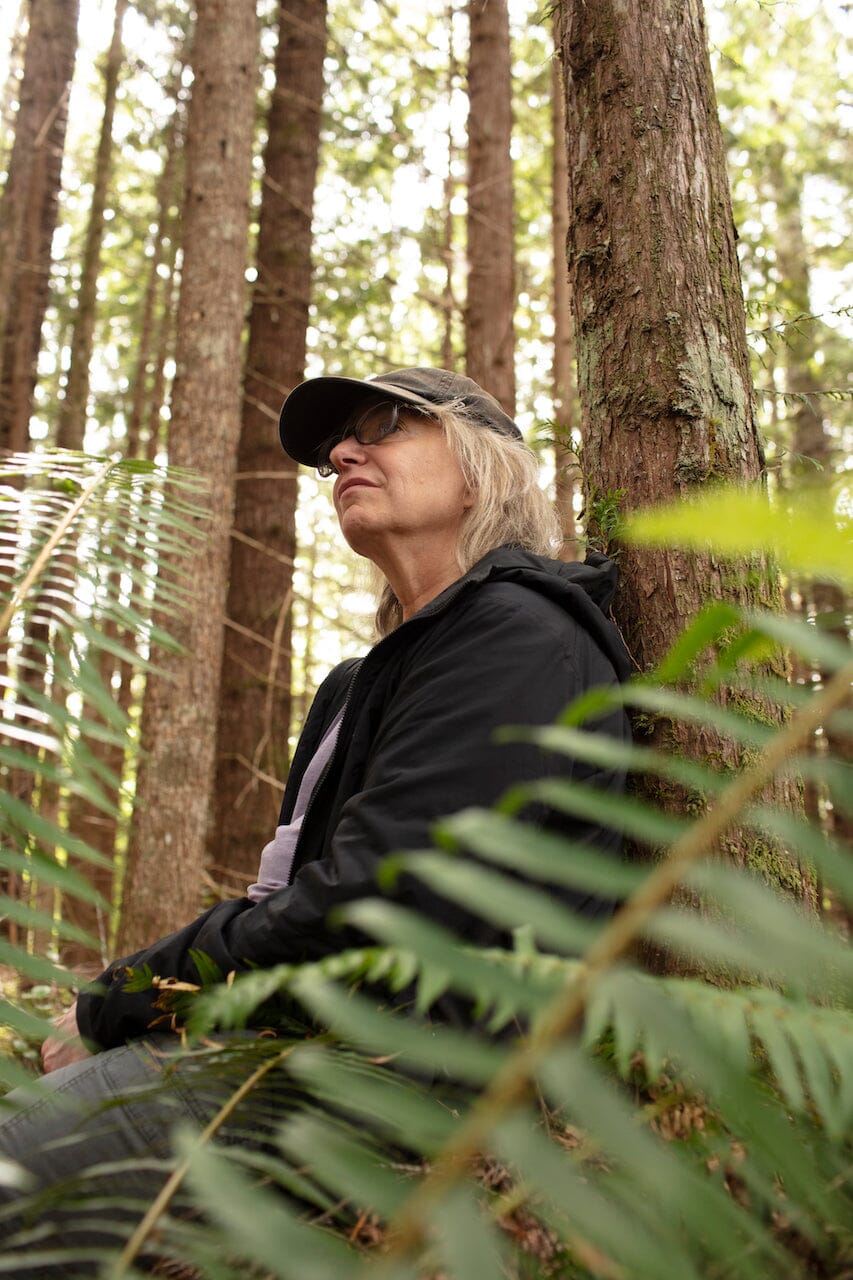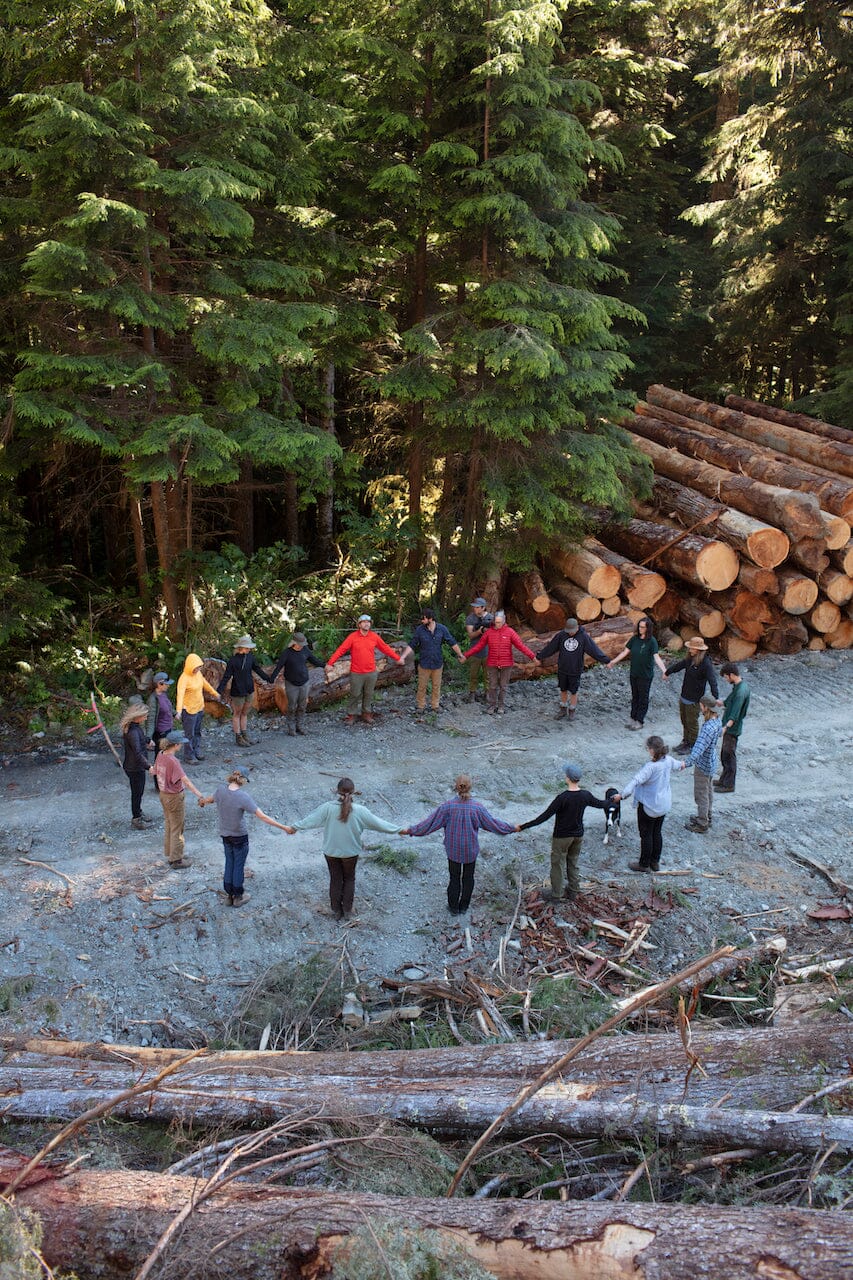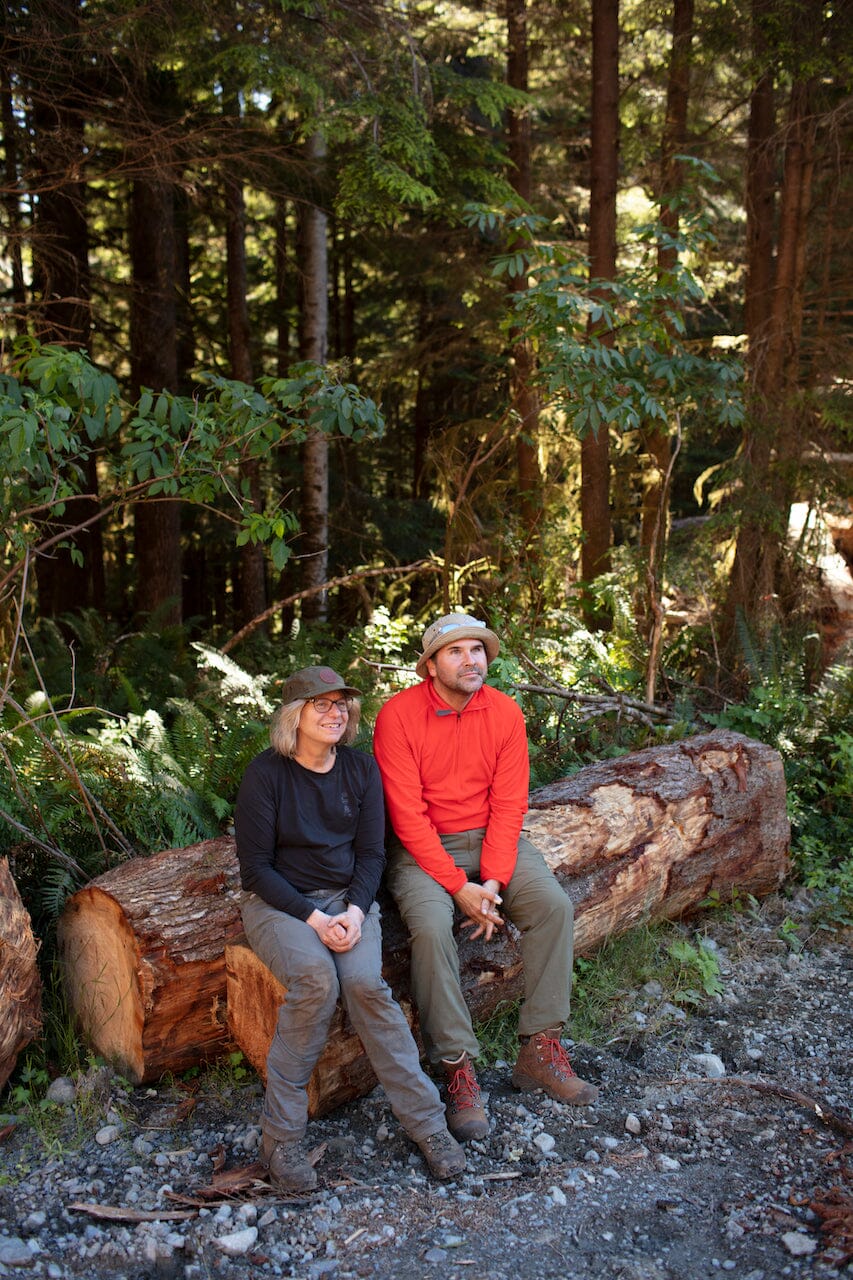 Before They Fall - Digital Film Access
*Viewing link expires after 7 days*
50% of your contribution is donated to the Awi'nakola Foundation. If you'd like to donate more please visit this link.
Watch the Before They Fall Official Teaser HERE! 
Photos by: Momme Halbe and Joshua Cogan
Country of Origin: Canada

Runtime: 40 minutes
Short Synopsis
A decades-long battle by Indigenous communities, conservation groups, and scientists to protect the remaining old-growth forests in British Columbia escalates when land defenders block a logging company from accessing the last unprotected ancient watershed on southern Vancouver Island.
Background
The film explores the protaganists' individual relationships with ancient forests, and why it's imperative we collectively protect them. It touches on potential solutions, like a transition away from old-growth in the future of logging, and Indigenous sovereignty.
Production and filming for Before They Fall took place on the ancestral homelands of the Ma'amtagila, Pacheedaht, Ditidaht, Songhees and Esquimalt Peoples, now so-called Vancouver Island. Whenever possible characters featured in the film helped inform production logistics and secure appropriate rights and permissions. During filming, they were given space to tell their story as they wished. We acknowledge the complicated situation at so-called Fairy Creek/Ada'istx. Ecologyst films followed the invitation of Elder Bill Jones and Hereditary Chief Victor Peter. 

Featuring
TJ Watt
Dr. Suzanne Simard
Rande Cook
Rainbow Eyes 
& Land Defenders at Fairy Creek
Credits
Director: Cam MacArthur
Producer: Momme Halbe
Executive Producer: Rene Gauthier
Written by: Momme Halbe, Cam MacArthur
Director Biography - Cam William MacArthur
Cam is an award winning filmmaker with a demonstrated history of working on documentary, commercial and outdoor lifestyle focused films. He has spent the majority of his career building his portfolio as a director, and has found success in conservation/natural history storytelling. Cam has had the pleasure of working with some of the most influential names in conservation and his latest documentary won "Best Canadian Documentary" at the BC Environmental Film Fest. Through this work he has also cut his teeth as a cinematographer and editor. Cam's inspiration as a filmmaker comes from the environment he is in and this often comes through in his work- nature is the true artist! 
Producer Biography - Momme Halbe
Momme Halbe, is a German-Canadian Producer at Ecologyst Films. He calls the West Coast his permanent home and he currently resides on Lekwungen Territory in Victoria, BC. 
He graduated in 2010 from the University of Applied Sciences in Kiel as a Bachelor of Arts, worked as a Communications Director and Production Manager at Whistler based Sherpas Cinema from 2011-2014  and worked as a freelance filmmaker and producer from 2014 to 2021. During that time Momme has produced and directed branded content, commercials and short documentaries. He produced short and medium length series and documentaries for the CBC, worked with National Geographic and the Smithsonian Channel as an aerial cinematographer and directed the flying ride Hawaii from Above as part. 
ecologyst films
ecologyst films is an independent film production company based in Victoria, BC, on the unceded territory of the Lekwungen People (Lək̓ʷəŋən).
What started 20 years ago — surfboard shaping under the name Sitka — has grown into ecologyst and ecologyst films. From the beginning, our values were deeply rooted in the Pacific Northwest culture and from day one we've been vocal environmental and social advocates: against pipelines and old growth clear-cutting, while also providing a hub for local artists and musicians. We are here to tell the stories that matter to our community, and uplift the voices that will shape our common future.
ecologyst films strives to improve the diversity, intersectionality, and inclusion in key creative roles, content, concepts and stories with every project and story we tell. We are students and educators that take pride in the craft of storytelling and speaking truth to power.
Media contact: info@ecologyst.com.